It's always a treat to listen to choirs singing and entertaining us with their talented voices, especially their impromptu performances.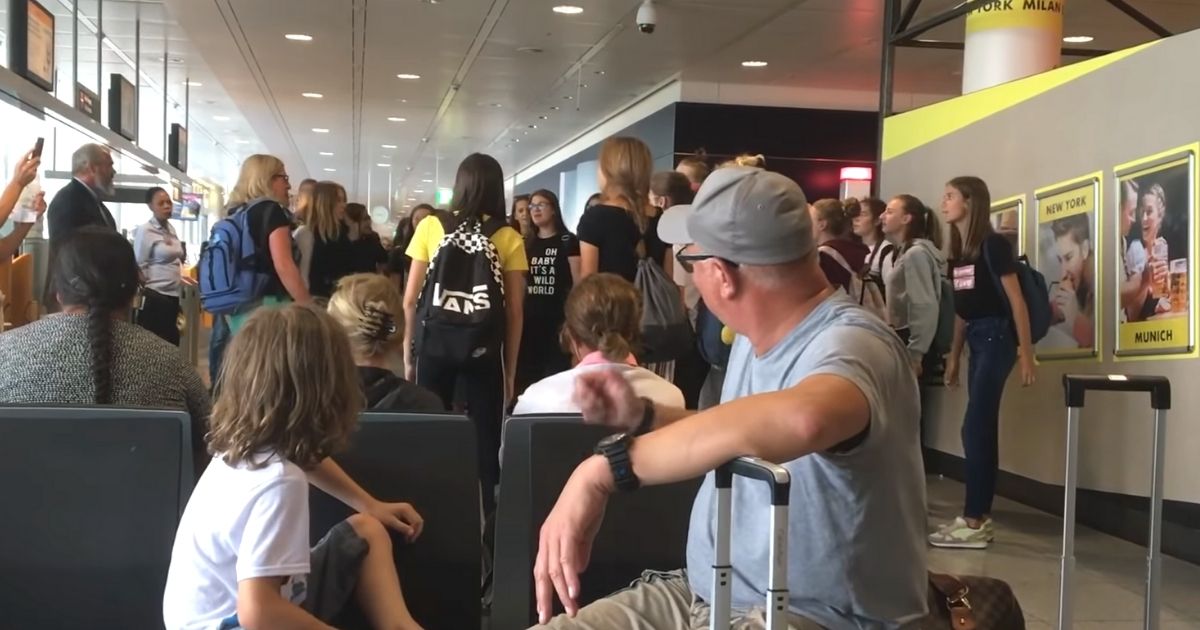 A choir of young people from Sterzing, South Tyrol, Italy, spontaneously started singing at gate G23 at Flughaven München, Germany.
The choir was waiting to board a plane to Gothenburg for European Choir Games. What a treat to see and hear them.
Music is really a universal language of peace and love and it must have been a treat for all the tired travelers there at the airport who had the chance to hear them.