In a culture where success and celebrity can easily eclipse core values, it's incredibly uplifting to see a luminary who remains unaltered by his triumphs, maintaining his humility and servant-heartedness. This was vividly displayed by the country music sensation, Chris Stapleton. After being honored with the most prestigious accolade at the Academy of Country Music Awards, he chose to help the venue's clean-up crew.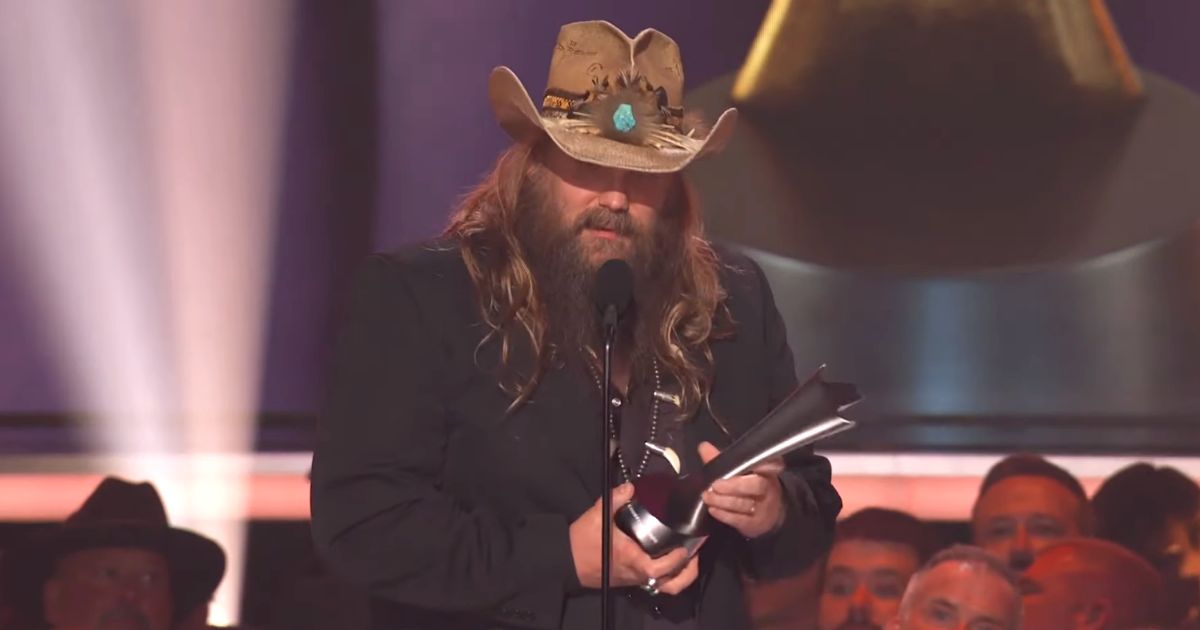 We often hear the saying "actions speak louder than words," and Chris Stapleton brought it to life. Wearing the same outfit he donned when he received the "Entertainer of the Year" award, the singer from Kentucky spontaneously joined in to help clear the stage floor with a leaf blower.
This gesture of humility and willingness to serve radiated through the Ford Center at The Star in Frisco, Texas. John Shearer, a Getty Images photographer who was present, seized this moment of authenticity, capturing a snapshot that echoed the essence of Stapleton's character. As the photo surfaced on social media, it garnered admiration from fans and fellow musicians, affirming that this act of kindness had indeed struck a chord with many.
View this post on Instagram
Stapleton's wife, Morgane, reacted to the photo with a heartwarming comment, "Love this so much." This simple yet profound statement mirrors the sentiment of countless fans who admire the singer's humility and generosity of spirit. It's a testament to the man behind the music, an individual who values work and service above recognition.
Stapleton not only shared the photo but also added a quote from fellow country star and Female Artist of the Year, Lainey Wilson, "If you're gonna be a dreamer, you better be a doer." This quote is a reminder that dreams don't come true through wishful thinking alone; they require action, dedication, and often, a good deal of hard work.
Stapleton's humility was further evident in his acceptance speech. He said, "I'm shocked, truly. By any imaginable metric, I don't deserve this. There are so many other great people in this category. I get up there and try to play music every night. I write songs and make records and I never thought of myself as someone who would win this award." Despite standing at the zenith of his career, Stapleton continues to remain rooted and expresses gratitude for his journey and the people who have shared in it.
Stapleton's act of service and humility reflects a Christ-like attribute, reminding us of the scripture from Mark 9:35, "If anyone wants to be first, he must be the very last, and the servant of all." In a world that often values self-promotion over service, let's take a page out of Chris Stapleton's book and remember the true value of humility and service.
WATCH: Chris Stapleton Acceptance Speech ACM Awards 2023