In today's culture, it is really hard to have a Christ-Centered Christmas. As soon as we finish Thanksgiving, we get so busy and distracted with the holidays that instead of spending time and being devoted to God, we end up doing other things.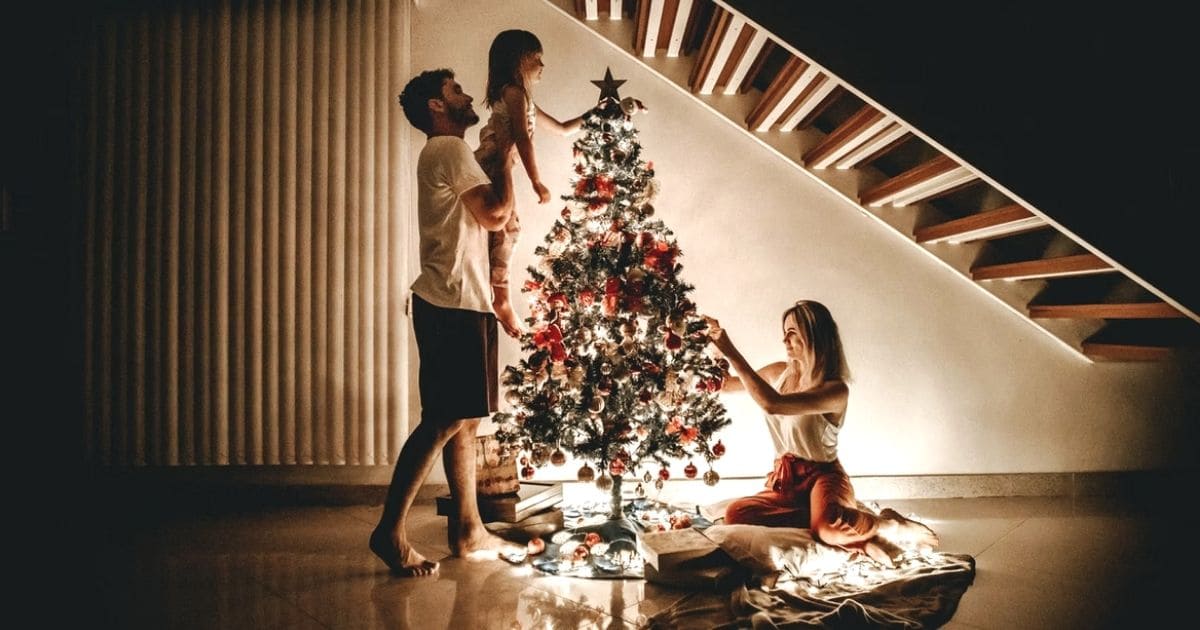 Here are 5 things that my family does to keep our focus on the King of Kings and not be swayed away by the festivities that surround Christmas:
Do Away with Santa
We all like the concept of Santa and watch Christmas movies together with our families, but we make sure that we don't magnify these things at Christmas. For us, Santa is just a folk tale that is a wonderful story but we don't allow any of these characters to compete with the Son of God. If we lie to our kids about Santa, aren't we sinning against Jesus?
Our words will lose worth for our kids when we lie to them about Santa and they will doubt our authenticity and integrity. This is not what we want for our children and we want to be truthful to them at all times.
Remembering the Advent Season
Celebrating Advent helps to keep our focus on Christ and a countdown to Christmas day helps to take us closer to when Jesus was born. Advent Season is a very special time of the year that precedes the Christmas season, the first day of Advent is the first day of a new church calendar and marks the start of a 4 week period of preparation before the birth of Jesus at Christmas.
The Nativity should be the highlight
While there are many Nativity Scenes or Creches which we decorate inside our homes, my kids love the outdoor one that we have and they spend hours enacting the Nativity and the Biblical account about our Savior's birth.
I recommend that you buy a set for the kids so that they will have fun setting it up and also will ask questions about it and be curious about all the events that happened before our Lord Jesus Christ was born on this earth.
Make and distribute Cake
This tradition of making Christmas cake gets the kids involved in baking and decorating and really enjoying themselves during the holidays. After all, love was the reason why Jesus came to the earth and gave up His life so that we can find grace and salvation through His precious blood that was shed for all of us.
Giving gifts to family and others
Families everywhere love to buy gifts for their family members and loved ones and distribute them at Christmas to express their love to one another. Every year we keep the gifts under the Christmas tree and each gift is carefully selected and has a card with a Bible verse and scripture written on it.
May each of us grow in the knowledge and love of Christ during this special season and may it make the unbelievers have a desire to know more about our Living God.