McDonald's may seem like an unusual place to worship God, but for a group of believers, it was the perfect setting to lift their voices in praise. The group gathered in the fast food restaurant and began singing VaShawn Mitchell's powerful worship anthem "Joy."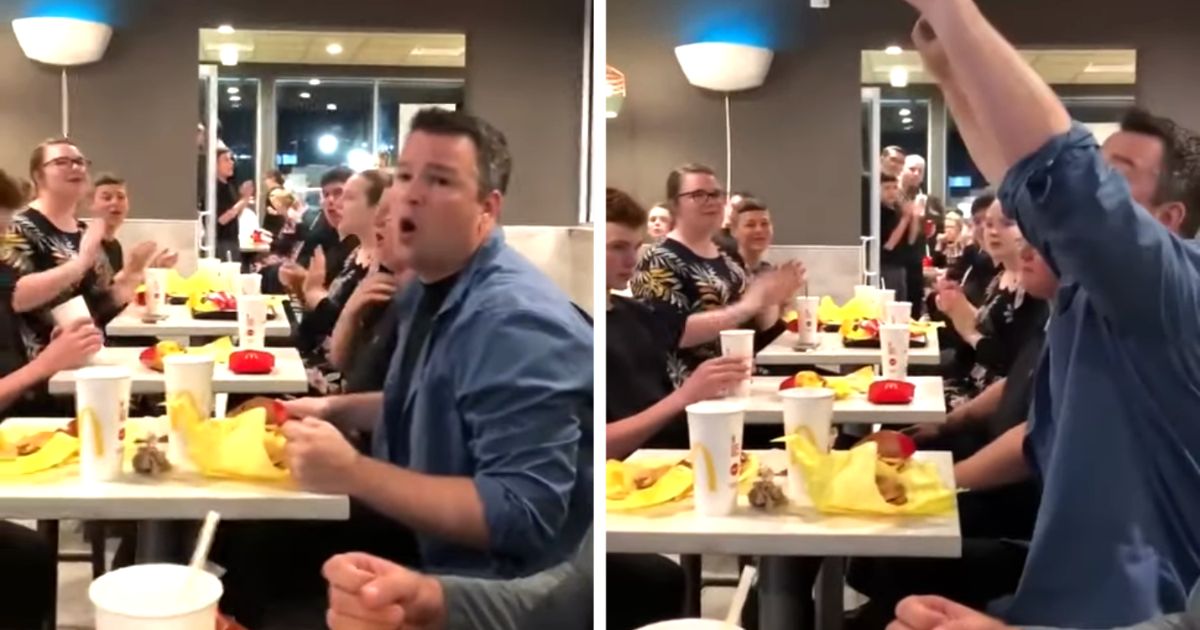 It is a beautiful and joyous worship of God by His children openly declaring His goodness. As the group sang, the words of the song filled the space. The lyrics spoke of the joy that is found in God's presence, even in the midst of difficult circumstances.
There's beauty in my brokenness,
I've got true love instead of pain
There's freedom though you've captured me,
I've got joy instead of mourning

You give me joy
Down deep in my soul 
You give me joy
Down deep in my soul 
As they sang, the other customers in the restaurant looked on in amazement. Some stopped to listen, while others simply smiled and continued with their meals. But for the group of worshippers, the setting didn't matter. They lifted up their voices and praised the King of Kings.
This worship video is a beautiful reminder that we should always be looking for ways to praise and honor God, no matter where we are.
"For where two or three are gathered together in My name, I am there in the midst of them." Matthew 18:20 (NKJV)