The Blue Man Group is known for their innovative and unique performances, and their latest video of Christmas songs on PVC pipes is no exception.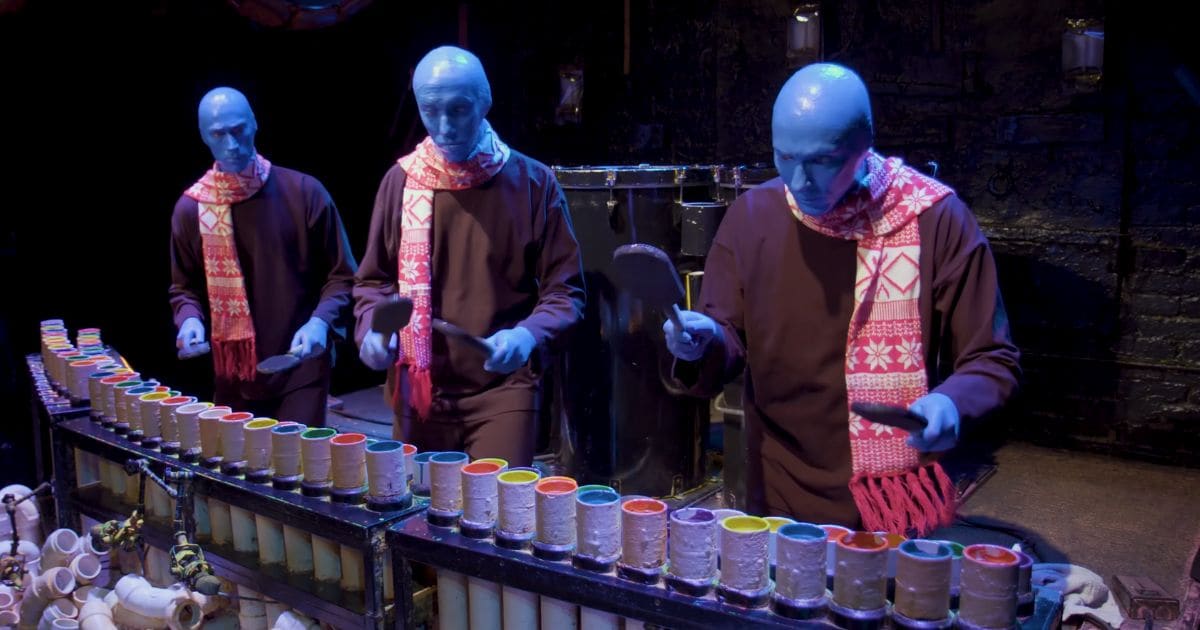 In the video, the performers are seen looking into a snow globe filled with miniature snow-covered trees. They then start banging on PVC pipes, creating recognizable melodies of popular Christmas songs including "We Wish You A Merry Christmas," "Deck The Halls," and "Jingle Bells."
As the performance comes to an end, fake snow starts to fall from the ceiling, and the Blue Man Group members are suddenly wearing Christmas sweaters and drinking hot cocoa. A message saying "Happy Holidays from Blue Man Group" flashes on the screen.
Becoming a Blue Man is not an easy feat. After an intense audition process, only a few are selected to participate in the group's 8-week training course.
The Blue Man Group's YouTube page describes their shows as ones that "will rock your world, blow your mind, and unleash your spirit." You can catch their performances in cities such as Las Vegas, New York, Boston, Chicago, and Orlando, as well as other locations around the world.
If you're looking for some holiday cheer, the Blue Man Group's Christmas song performance on PVC pipes is sure to bring a smile to your face.