9-year-old Claire Crosby's cover of 'Away in a manger' touched hearts and reminded people of the true reason for celebrating Christmas: Jesus.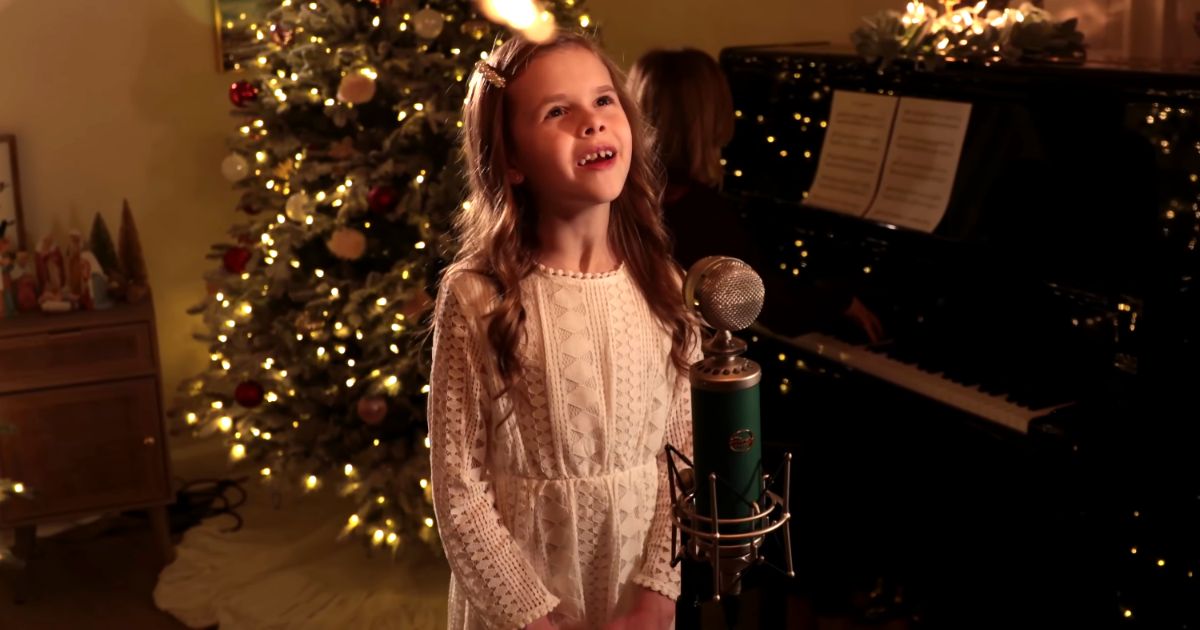 Claire Crosby, known for her beautiful voice and covers of popular songs since she was a toddler, made online waves again. The adorable young girl started to sing when she was just barely 1-year-old. Her parents helped her hone her talent and saw her potentials early on.
This song sums up the story of Jesus' birth. Her charm, innocence, and delicate voice made it come to life. Her mom did a great job playing the piano as well. The mother-daughter tandem made the piece extra special.
"She gives her whole heart when she sings," a follower commented. Someone wrote, "The pureness of this child singing this song gives me chills and makes my day." The music video was released two days before Christmas. It now has more than 200K views, 16K likes, and more than a thousand great comments. Guess this little girl touched a lot of hearts this season.
Away in a manger
No crib for a bed
The little Lord Jesus
Laid down His sweet head

The stars in the bright sky
Looked down where He lay
The little Lord Jesus
Asleep on the hay

I love You, Lord Jesus
Look down from the sky
And stay by my side
Until morning is nigh
Away in a manger, no crib for a bed–this described what Jesus had to go through to save us. His unconditional love for us is what we need to be most thankful for this season, whether we have little or much, in a challenging or comfortable situation.
"For unto us a child is born, unto us, a son is given: and the government shall be upon his shoulder: and his name shall be called Wonderful, Counsellor, The mighty God, The everlasting Father, The Prince of Peace" Isaiah 9:6