89-year-old winner of Britain's Got Talent, Colin Thackery, presents an amazing performance of 'Supermarket Flowers' by Ed Sheeran.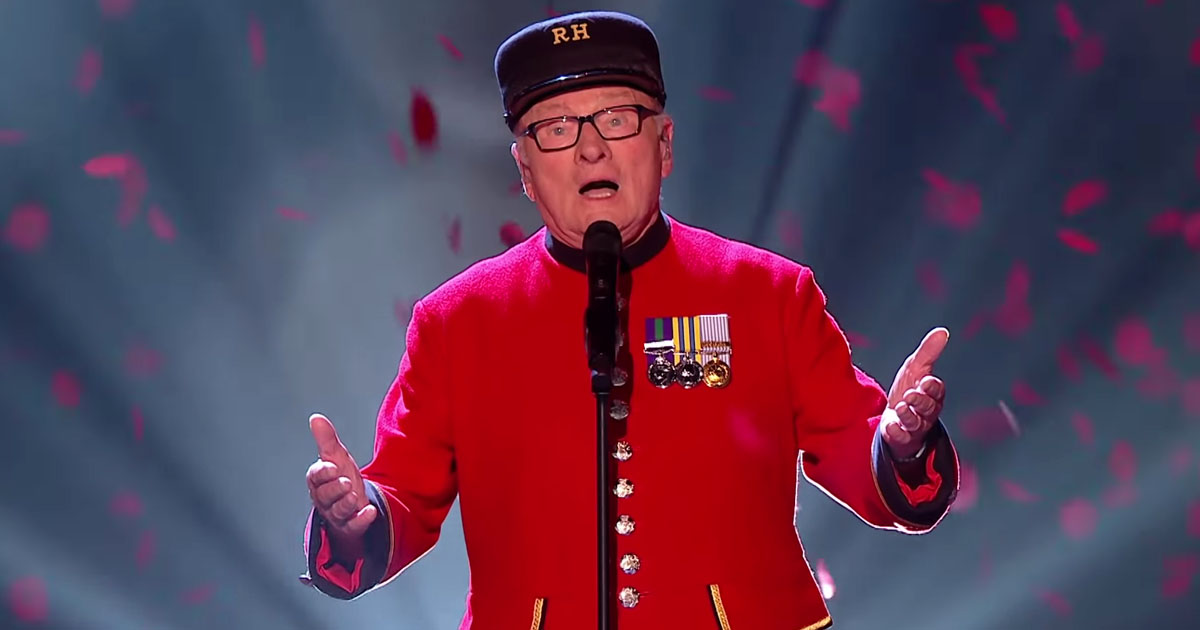 Colin won hearts on the show when he shared about the love and loss of his wife, Joan. After only 2 weeks of his wedding to Joan, he had to leave for Korea as he served in the 45th Regiment of the Royal Artillery. He almost lost his life while fighting in Korea. Colin lost his wife in 2016 when she died in his arms.
Colin brought so much of love and emotion to each of his performances and was crowned winner and holds the title of oldest winner of Britain's Got Talent.
Now Colin is back on the BGT stage on Britain's Got Talent: The Champions, which features 45 competitors from all of the Got Talent franchises. The contestants including past winners, finalists and fan-favorites will compete to see who will be crowned the ultimate champion.
With the backstory of Colin and Joan's love story playing on the screen behind him, he began to sing the words to 'Supermarket Flowers' from pop artist Ed Sheeran, a tribute to his late wife Joan.