The COLOR MUSIC Children's Choir from Ukraine is on a spree to encourage and inspire people with a cover of 'Courage To Change' by Sia.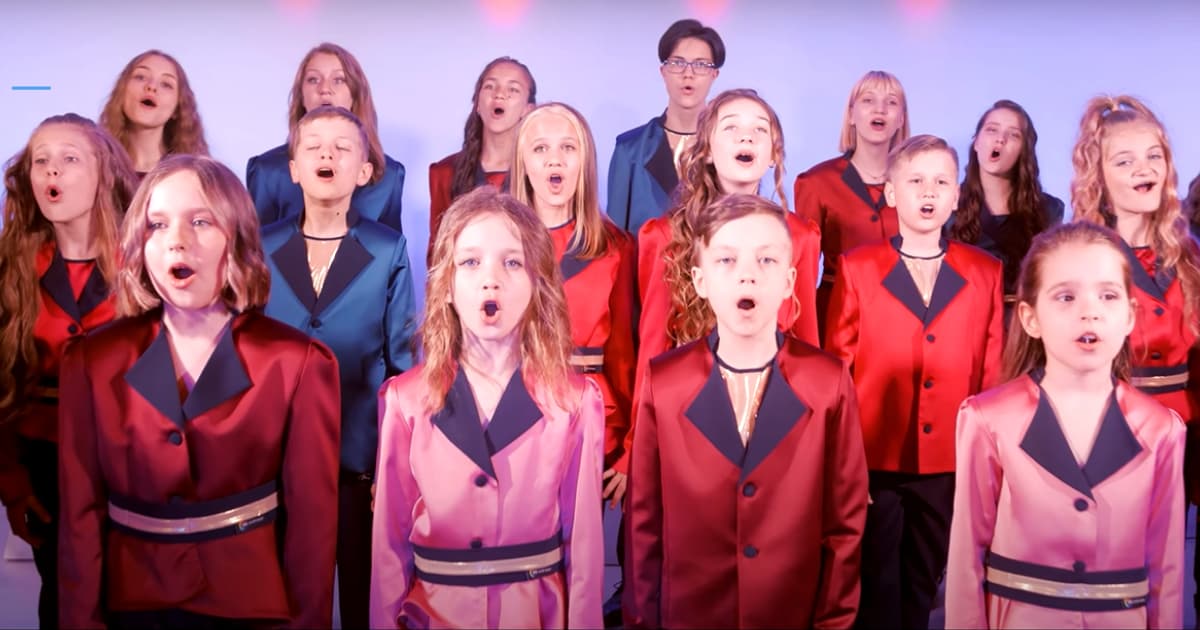 We absolutely love everything about the COLORS MUSIC Children's Choir. Their outfits, energy, voices. The zeal that they have while singing this cover is amazing.
Sia first released a song from the film, "Together," in May 2020.
World, I want to leave you better
I want my life to matter
I am afraid I have no purpose here
The song is from the motion picture 'Music' and the song was recorded during the COVID19 pandemic as a message of hope for everyone facing challenges during this difficult time.
I watch the news on TV
Abandon myself daily
I am afraid to let you see the real me
In 'Courage to Change,' Sia urges people everywhere to support each other and effect change. In the YouTube description, Sia said "it's time for real change" in the world.
Rain it falls, rain it falls
Pouring on me
And the rain it falls, rain it falls
Sowing the seeds of love and hope, love and hope
We don't have to stay here, stuck in the weeds
Music is a new musical drama film written, directed, and produced by Sia where an autistic teenager Maddie Ziegler, is cared for by her sober, drug-dealing sister Kate Hudson.
Have I the courage to change?
Have I the courage to change?
Have I the courage to change today?
The words of 'Courage To Change' tell us that TOGETHER we will overcome all difficulties.
As the children's choir cover this song today we love how vibrant and talented they are. Sia would be so proud if she saw this cover.