The Brigham Young University (BYU) choirs teamed up with the BYU Philharmonic Orchestra to give an outstanding performance of 'Come, Thou Fount of Every Blessing'.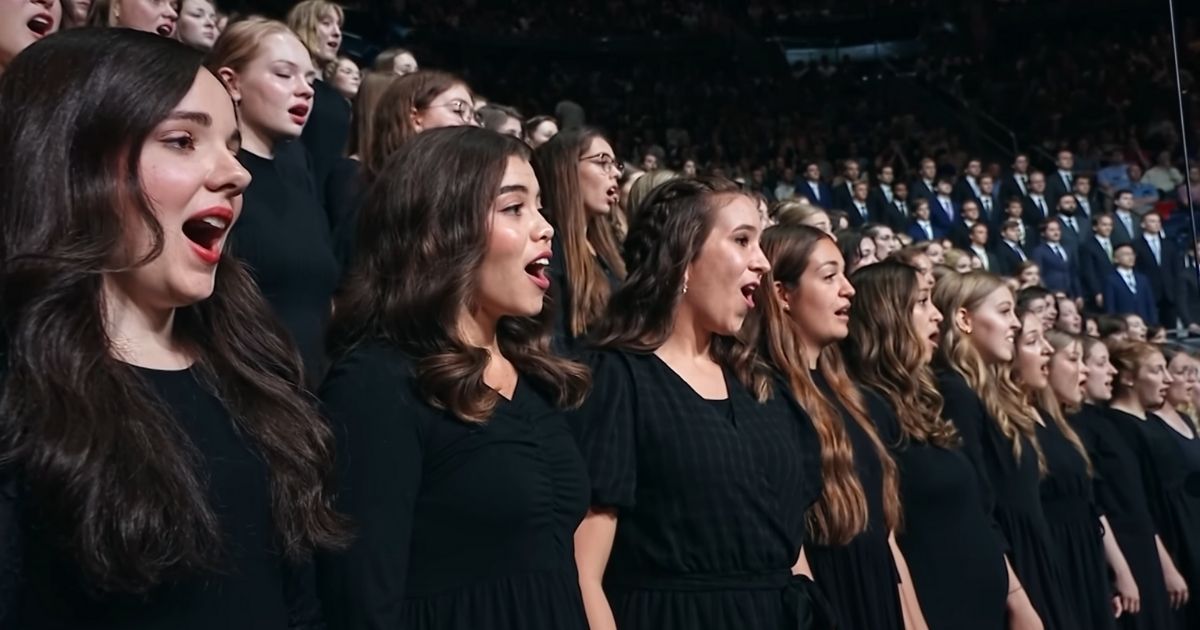 The classic Christian hymn, written by Robert Robinson and arranged by Mack Wilberg, speaks of gratitude and God's never-ending mercy:
Come Thou fount of every blessing,
Tune my heart to sing Thy grace.
Streams of mercy never ceasing,
Call for songs of loudest praise…
The choirs involved in this powerful performance include the BYU Singers, BYU Concert Choir, BYU Men's Chorus, BYU Women's Chorus, and University Chorale. With a history of over 30 albums, these groups have consistently demonstrated their commitment to musical excellence.
The viewers were deeply moved by this video posted on YouTube. One viewer remarked, "One of the most powerful performances I have ever experienced in person!" Another gratefully noted, "Absolutely incredible!!! Thank you talented BYU students and faculty for this beautiful witness of Christ's redeeming love!!!"
As Psalms 96:1 says, "Sing to the Lord a new song." The BYU choirs did just that, reaching many with their harmonious message.