Acapeldridge sings a beautiful acapella cover of 'Come, Ye Disconsolate,' written by Thomas Moore, and the music is set by Samuel Webbe, Sr., and arranged by Thomas Hastings.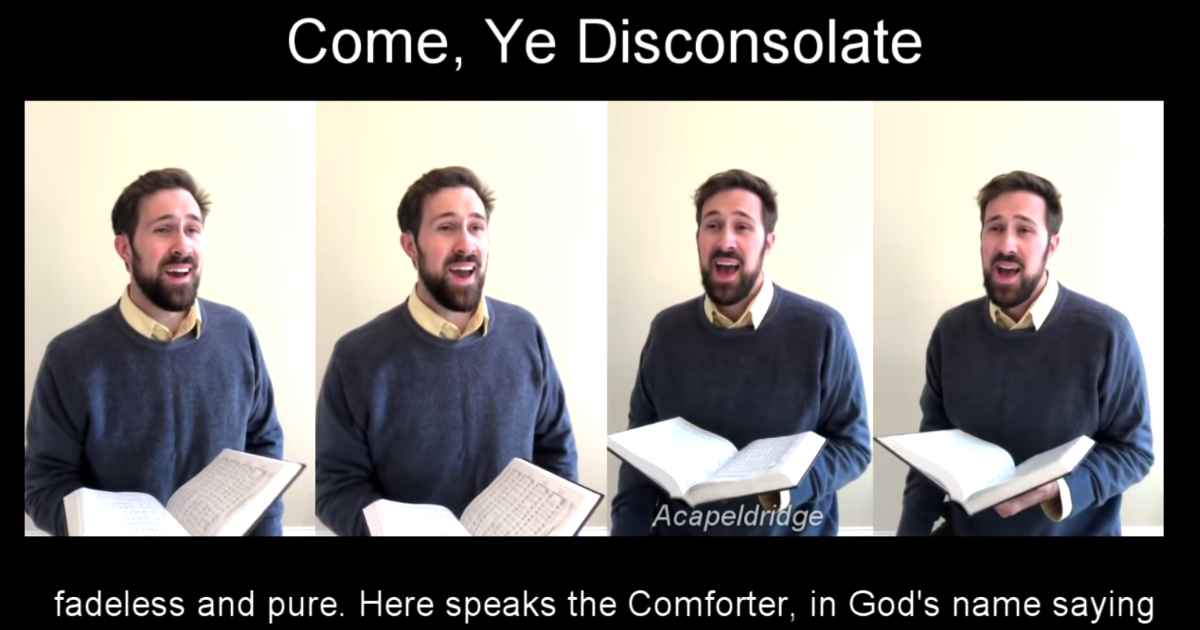 Thomas Moore, wrote the hymn 'Come, Ye Disconsolate.' He was born in Dublin in 1779 and was educated at a private school and Trinity College, Dublin. He held a post under the Government in Bermuda and died Feb. 26, 1852.
Come, you disconsolate, where'er you languish;
come to the mercy seat, fervently kneel.
Here bring your wounded hearts, here tell your anguish;
earth has no sorrows that heaven cannot heal.
The music of the song was composed by Thomas Hastings (born in 1784) whose opportunities for education were small, but he developed a taste for music and began teaching it in 1806 at an early age.
Joy of the desolate, light of the straying,
hope of the penitent, fadeless and pure!
Here speaks the Comforter, in mercy saying,
"Earth has no sorrows that heaven cannot cure."
We are inspired and uplifted in our spirit today as we listen to this version of 'Come, Ye Disconsolate' by Acapeldridge. This spiritual song is so much needed in today's situation in the world.