Christmas is a time of joy and happiness spent with family and relatives, but for one 4-year-old boy whose mother was murdered last month, it was the saddest time in his life.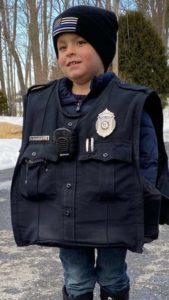 Jaiden was spending his first Christmas without his mother, Kelsey Clifford, 26, who was found dead on Nov. 11 in Athol, Massachusetts. One person has been arrested in that connection.
Jaiden, or JJ as he is known as, has moved in with his grandparents to cope with his mother's gruesome murder.
So when the Massachusetts police department got to know that JJ is obsessed with police officers, many police departments came together to give him an incredible Christmas celebration. "This is a very trying time for him and his family," the Leominster Police Department wrote on Facebook. "Jaiden is a HUGE fan of the police and being from Leominster we sprang into action to deliver some holiday cheer."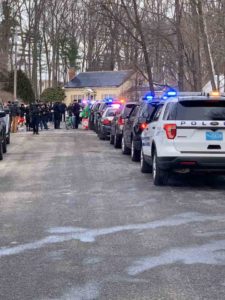 The police officers lined and paraded their cars down the street only for JJ, and they gave him Christmas gifts including a brand-new bicycle. "We were happy to make a Christmas wish come true for a Leominster boy today," the Fitchburg Police Department wrote on Facebook.
Photos of JJ posing with his new gifts and police officer friends wearing a big smile have gone viral on social media. "The Fitchburg Police along with multiple Police Departments met today in Leominster to visit with JJ to give him a special gift this holiday season," the department wrote.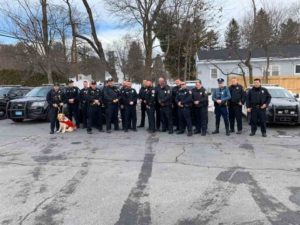 There can be no bigger sorrow for JJ than losing his mom in such a tragic way but the department did all they could to cheer him up. "A parade of police cars and police officers visited with him today," the department wrote. "Special thanks to Vincent Pusateri II, Esquire, City Solicitor for the City of Fitchburg for donating a bicycle and the Police Officers who purchased gifts."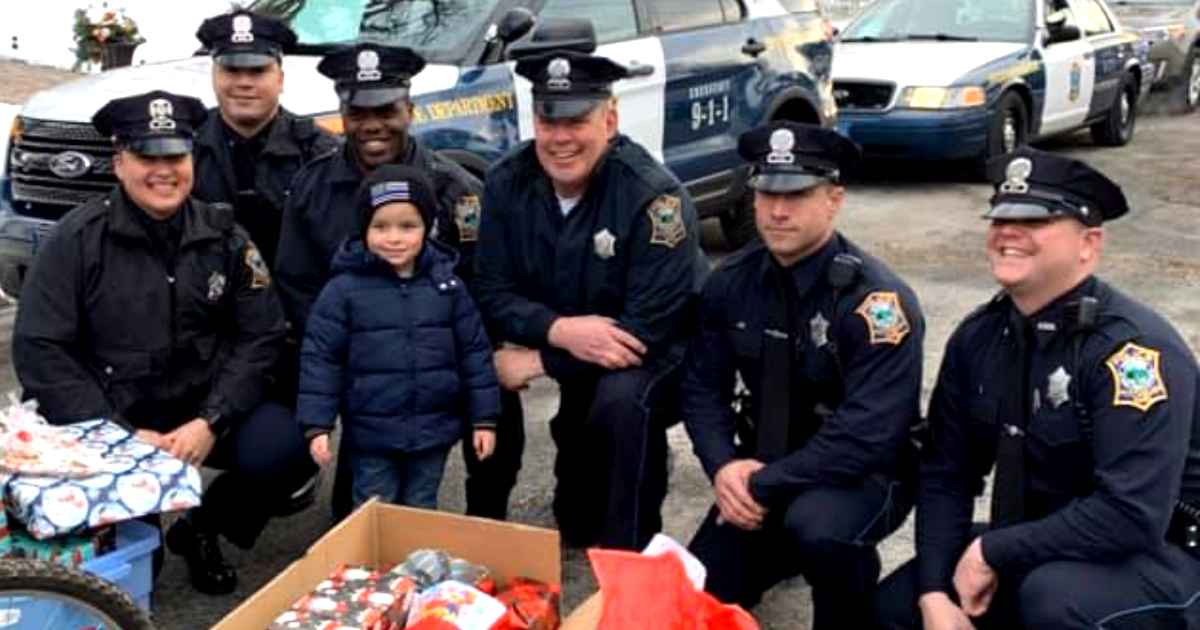 It may take a long time for JJ to come out of this difficult season, but the Leominster Police department did all they could to make this a time Jaiden would never forget.