In a case of being at the right place at the right time, a couple from North Dakota meets a homeless man and had the most meaningful encounter late last year.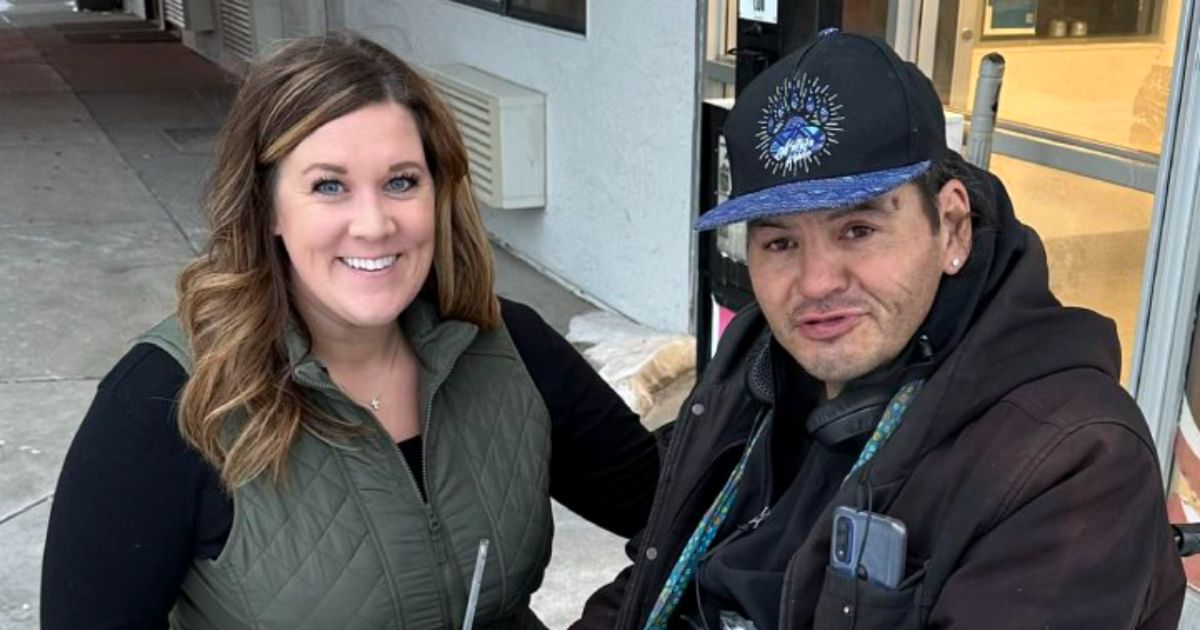 Amy Hartsoch and her husband Erik were returning home from a visit to Rapid City, South Dakota when they saw a man in a wheelchair struggling to climb up an icy hill. Seeing the man's predicament, the couple stepped out of their car and helped the man by pushing him up the hill.
"It just seemed like anybody would stop to do that. So, I just pushed him up the hill," Amy recalled.
As they were helping him, they learned that Wayne was a homeless person. He had been taking shelter at a motel, which someone had generously paid for him. It was going to be his last night and the next day he would have to return to the cold icy street.
"I was on my second night at a motel which was going to be my last night," Wayne said. After that, he would be back on the streets in the freezing weather.
After listening to his story, the Hartsoch couple felt compassion for him and took upon themselves the responsibility to help him. Immediately, they paid for his room for another week, until they could think of a bigger way to help him.
Amy then shared the story on Facebook and with the help of family, and friends, a handsome sum of money was put together for Wayne. A total, of $6350 was collected in donations which was enough to keep Wayne warm and fed until the month of April. They even got a new wheelchair for him.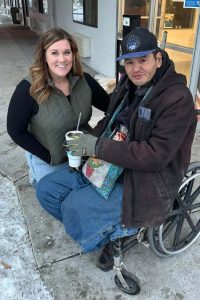 Two days earlier before he met the couple on the hill, Wayne had prayed to God, asking for help. Little did he know, it was going to happen in that manner which went over and above his expectations. "I wasn't expecting the blessing," "I'm a man of faith. God brought Amy into my life," Wayne said.
For Amy and her husband, the entire incident was a profound example of God's greatness and omnipotence. "God is real, He is here, He is at work!" Amy said. "It encourages my heart to not lose hope and to keep listening when God nudges me to act on something."
"We might not be able to change the whole world, but we can change the world for one person," she added.