Th story of Jade and Jordan Rider will touch you in a very real way today. They were all set to get married in early 2019, but they moved up the date because Jade's mother, Diane, was dying of cancer.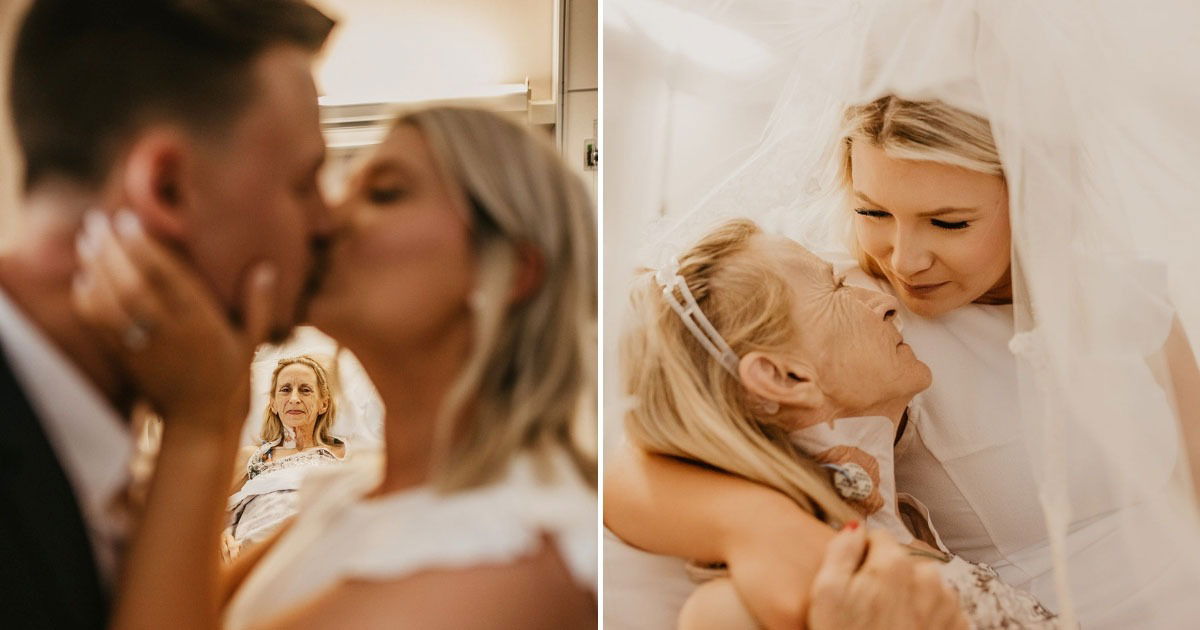 Diane has stage 4 Adenoma Carcinoma, and is unable to leave her hospital bed, so they decided to bring the wedding to her. "I got the chance to be a part of something much larger and much more important than myself," wrote their photographer Payton Burris of Still Magnolia Photography on her Facebook. She wrote, "With this news Jade wasted no time and put together the perfect little wedding right there in her mothers room at St. Tammany Parish Hospital."
Burris captured Jade and Jordan's special day on camera right from the time when Diane saw her daughter in her dress to the vows and afterwards. She says that although she has been to the most lavish wedding ceremonies this one will be the most memorable and the one she will hold dearest to her heart. She wrote, "The wedding was filled with family, a beautiful bouquet, her mothers ring, lots of smiles, a few tears, and a surprise cake from the hospital. My career has led me to experience so many amazing things but I will always consider this one of the most precious moments of my life."
The newly wedded couple also thanked everyone present there "Jordan and I can't thank everyone enough for all the kind wishes and hard work everyone put into making yesterday so special." She went on to share her mother's words as well, "Please let everyone know… that my heart is so full and that I could never thank them enough for all their love, support, and continued prayers," Diane told her daughter.
The wedding date has been retained as well for March 23, 2019 which is also Diane's 60th birthday, so that others can join the celebration as well.