Courtney and Chris Rogers, once feared they would never have children of their own, but God had different plans. Today, they are proud parents to 12 kids, all under the age of 12!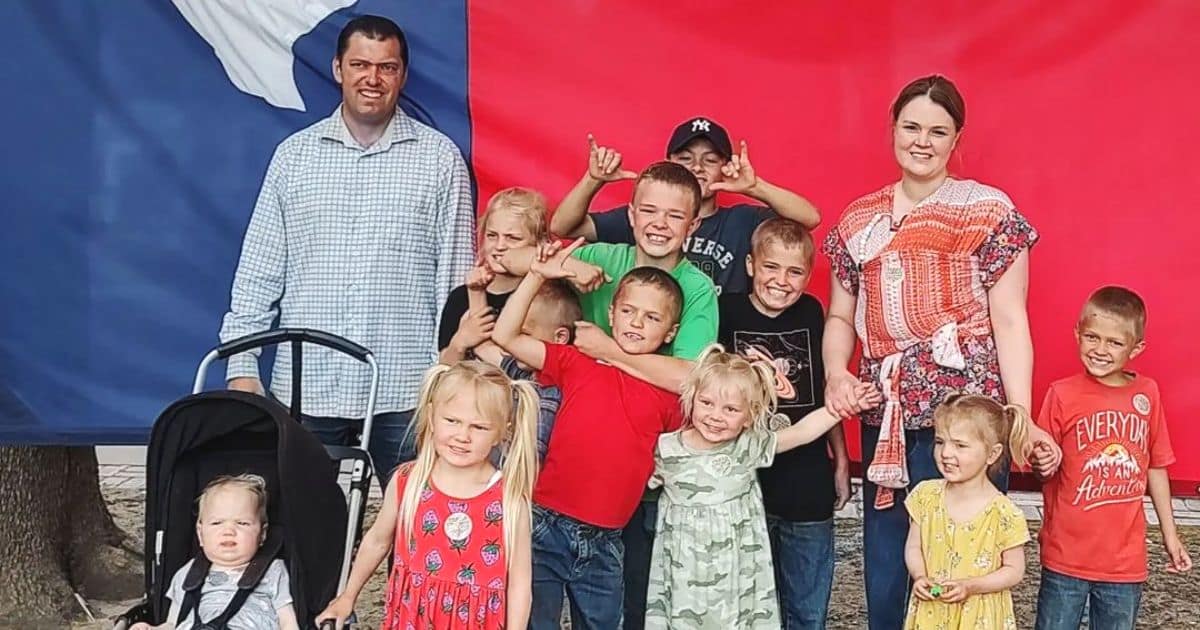 The couple's journey to parenthood was not easy. After a heartbreaking miscarriage, they struggled to conceive again. But when they finally received the good news of their second pregnancy, they were overjoyed. And little did they know, this would be the first of many.
View this post on Instagram
One child after another, the Rogers family grew in size and love. With each new arrival, Courtney and Chris cherished their family's journey. When their family grew to ten children, set a goal to have 12 kids, just like the famous 'Cheaper By the Dozen' family.
The Rogers family is filled with love, laughter, and life. Their six boys and six girls – Clint, Clay, Cade, Callie, Cash, Colt, Case, Calena, Caydie, Coralee, Caris, and their newborn, baby Cambria – are their greatest joy. As Courtney watches her children grow up on their farm surrounded by 140 animals, she is filled with gratitude. She will continue to educate them at home, nurturing their faith and instilling in them a relationship with their Lord and Savior.
View this post on Instagram
The Rogers family is a beautiful example of what it means to trust in God. Their journey has been one of faith, hope, and love, and their story is a testament to the power of prayer. Who wouldn't want to watch this family grow and thrive? We can't wait to see what the future holds for the Rogers family!