Meet Carl, a crane with a unique bond with a human named Autumn. Their story is a testament to the unexpected friendships that can form between humans and wildlife.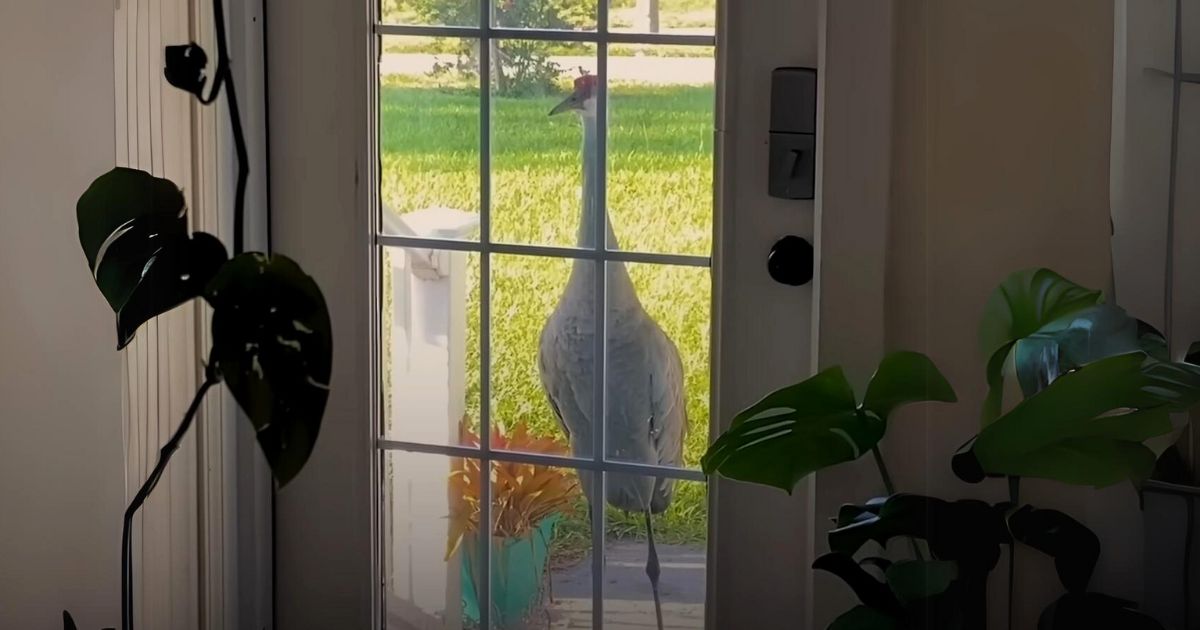 Every morning starts with a tap on the door. It's not your typical visitor; it's Carl, a crane with a surprising affinity for human interaction. His daily visits to see Autumn, his human friend, have become a cherished ritual for both of them.
Carl and Autumn's friendship didn't happen overnight. It all started when Carl showed up one day, curious and unafraid. He'd follow Autumn around, a tall, elegant figure moving gracefully in her presence. Over time, his visits became a regular part of her day, greeted with a cheerful "Happy Thursday, Carl."
But Carl wasn't just there for the companionship. One day, he brought along his family, introducing Autumn to his mate Carla and their chick Junior. It was a heartwarming moment, watching Carl teach Junior to tap on the door, just like he did.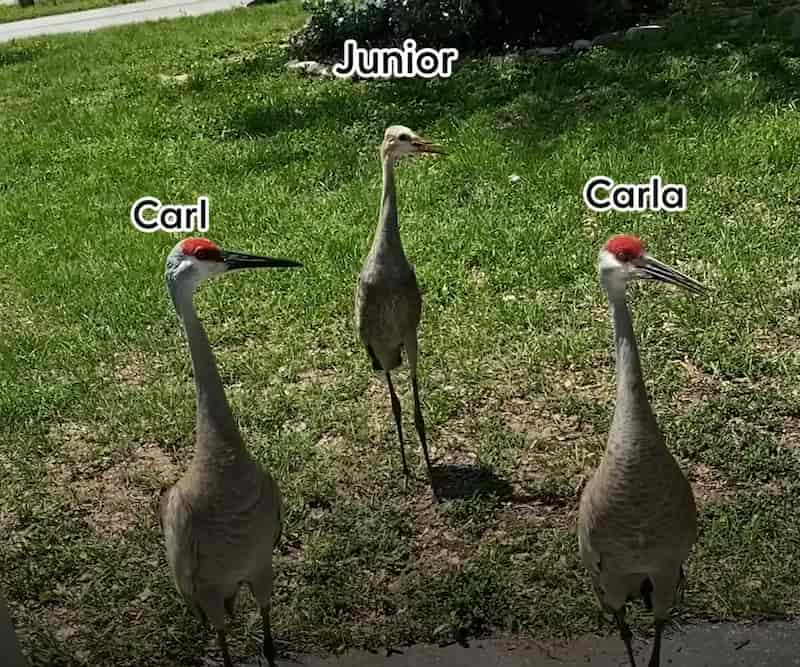 As time went on, the crane family grew and changed. Junior grew up and found a life of his own, while Carl and Carla welcomed new chicks, Kevin and Kyle, into the world. Carl was a proud father, eager to introduce his new offspring to Autumn.
Tragedy struck when Kyle had an accident. Despite Autumn's quick call to the Raptor Center of Tampa Bay, he didn't make it. The loss was felt deeply by both the crane family and Autumn. In response, she took action, putting up a "crane crossing" sign to protect the cranes in their daily activities.
The trust between Carl and Autumn was evident. He brought his family to her, allowing them to interact freely, sharing in the joys and sorrows of life. From Kevin pecking at her mat to the cranes playing in her pool, their bond was special.
Time passed, and one day Junior returned, now fully grown and with a mate of his own. It was a full-circle moment, a testament to the lasting bond between Carl, Autumn, and the crane family.
"And God saw everything that he had made, and behold, it was very good." – Genesis 1:31