A heartwarming video of a dad and his sick 7-month-old daughter sharing a chest pound as he leaves her lying in a hospital bed overnight is going viral.
It was difficult for Josh Trimble to say goodbye to his beloved daughter Opal at Children's Rehabilitation Center in Bethany, OK.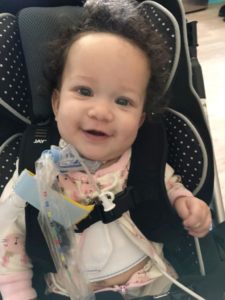 Opal has Acute Flaccid Myelitis (ACM), a serious neurological disease, but still the brave child mimicked her dad as he pounded at his own chest while mum Gretchen filmed.
Josh, 33, said: "Only one of Gretchen and I can stay with Opal overnight. "As her father, it's always tough on me to leave her each and every night.
He said, "On this particular night, I had the thought of pounding on my chest to signify to her that we symbolically share a heartbeat.
"Even though she and I may be physically separated for a moment in time, much like eternity, our heartbeat represents my forever presence. Though Opal can't speak yet, it brings me so much joy knowing she understands and can reciprocate the love of her father."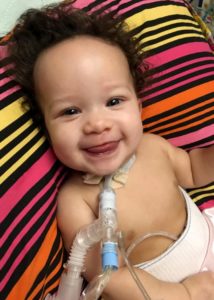 Josh said: "Treatment AFM is considered experimental at best. Opal has had two rounds, five doses per round, of IVIG treatment as well as plasmapheresis administered over a ten-day period."
"As parents, it was extremely difficult for Gretchen and me to make the decision to give her these treatments, given the risks associated with them and knowing there is a very good chance they may not be effective. He said, "Our doctors feel like we've done as much as we can do as far as treatment, and now we need to focus on rehabilitation through therapies."
Now whenever her dad walks into the hospital room, Opal initiates a chest pound.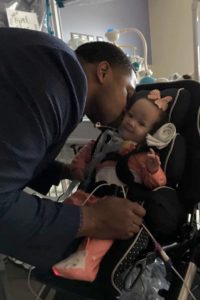 Josh said: "She will still do it now if someone does it to her. Not only was it a really sweet moment between us it was also very encouraging. Her therapists had been working with her on trying to get her to make intentional movements, like reaching out for a toy. The fact that she mimicked her daddy so precisely told us that she knew what she wanted to do, and she did it."