This heartwarming scene was an unexpected display of compassion: a father hugging the person who just accidentally hit his precious child.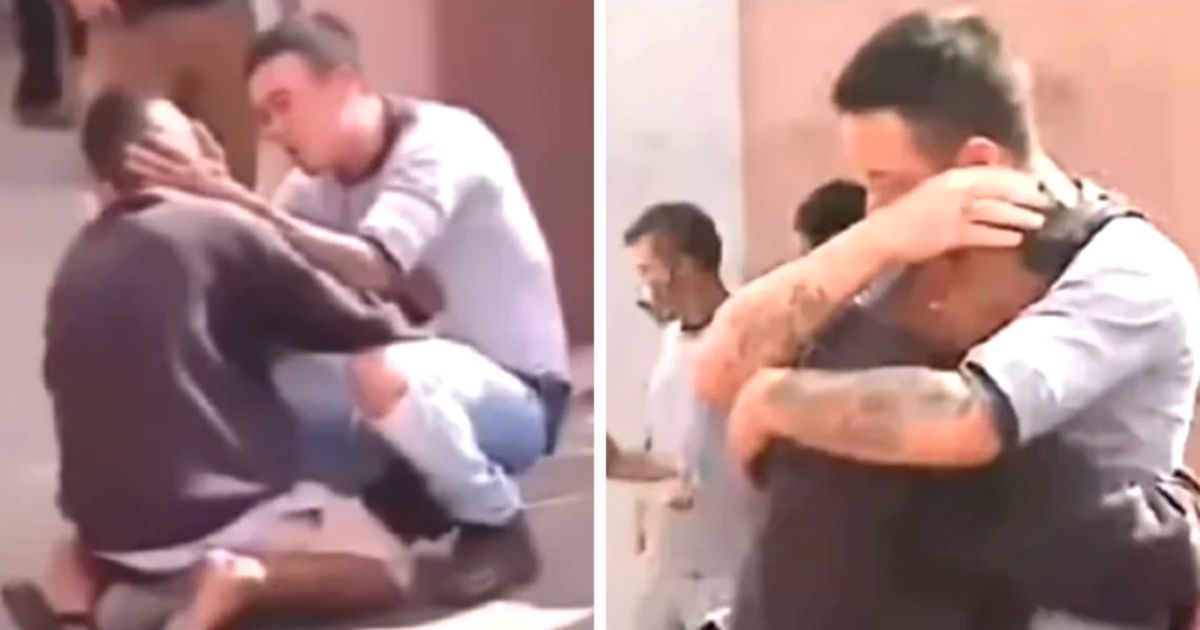 Dads can become overprotective of their kids, especially their daughters. You can imagine this dad's worry and fear when he discovered that his daughter had been in an accident.
The unsuspecting driver was navigating the streets of Brazil when, suddenly, a 10-year-old girl named Haghatta darted in front of his car while chasing a ball. Despite his immediate reaction, it was too late to stop, and a collision became inevitable.
Haghatta was quickly placed in an ambulance and rushed to the hospital. Meanwhile, the distraught driver, overwhelmed with remorse, couldn't hold back his tears, anguished at the thought of having caused the child harm.
Amidst the chaos of the crowd, police officers, and medical team, a compassionate man approached the devastated driver. It was Haghatta's father, and in a surprising turn of events, he embraced the driver, offering comfort even if just for a moment.
The driver, clearly shocked by the gesture, broke down in tears. This forgiving father not only offered comfort but also assured the driver that everything would be alright, displaying an extraordinary level of unconditional love at a time when it was least expected. He even cradled the driver's face in his hands as the driver knelt, overcome with remorse for the accident.
Fortuitously, the story also has a positive outcome for Haghatta. She sustained no significant injuries and soon recovered. In a gracious act of kindness, her father even invited the driver to their home, extending his compassion even further.
This driver will undoubtedly carry the memory of the father's extended love and forgiveness for the rest of his life, potentially altering his perspective on life and human connection.
"But God demonstrates his own love for us in this While we were still sinners Christ died for us." Romans 5:8
View this post on Instagram