This heartwarming scene was too good to be true. It's unlikely to see a father hugging someone who just hit his precious child.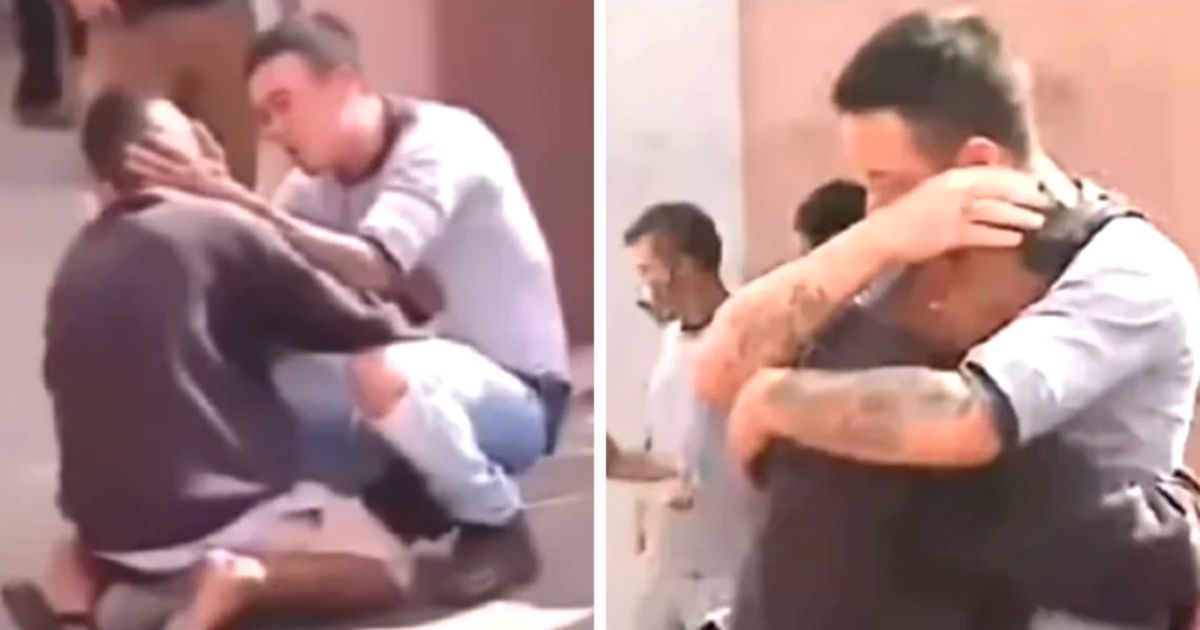 Dads can become overprotective of their kids, especially their daughters. One could imagine this dad's worry and fear when he found out that his daughter had an accident.
This unsuspecting driver was driving on the street in Brazil. Out of nowhere, a 10-year-old girl rushed in front of his car while chasing a ball. It was too late for him to stop. He slammed his foot on the brakes, but a collision was no longer avoidable.
Little Haghatta was loaded into an ambulance and was immediately taken to the hospital. The distraught, remorseful driver was in tears. He was in so much anguish for causing the child harm.
Surprisingly, a compassionate man approached the devastated driver amid the crowd, police officers, and medical team. The father of Haghatta hugged him. Her dad was undoubtedly concerned about his child, but he managed to comfort the offender even for a short while.
The offender could not help crying. Judging from the way he reacted, it seemed that he was so shocked by the gesture. This forgiving dad was even the one who comforted him and assured him that everything would be all right. He managed to show unconditional love to someone who hurt him and his family when it was least expected. He even held the driver's face when he was on his knees, filled with remorse for what happened.
Thankfully, things turned out to be great for the young woman as well. There were no significant injuries, and she is now on her way to full recovery. The loving patriarch even invited the driver to come to their house.
Unquestionably, this forgiven man would not forget the extended love to him. It will change the way he sees life and people in general.
More than 2,000 years ago, Jesus showed a more profound and pure love when He died on the cross for us. He loves us even when we are most unloveable.
"But God demonstrates his own love for us in this While we were still sinners Christ died for us." Romans 5:8