Damar Hamlin collapsed from a cardiac arrest after he was tackled by his opponent during the first quarter of the game against the Cincinnati Bagels on Monday. The Buffalo Bills safety was then rushed to the hospital where he had been receiving medical treatment.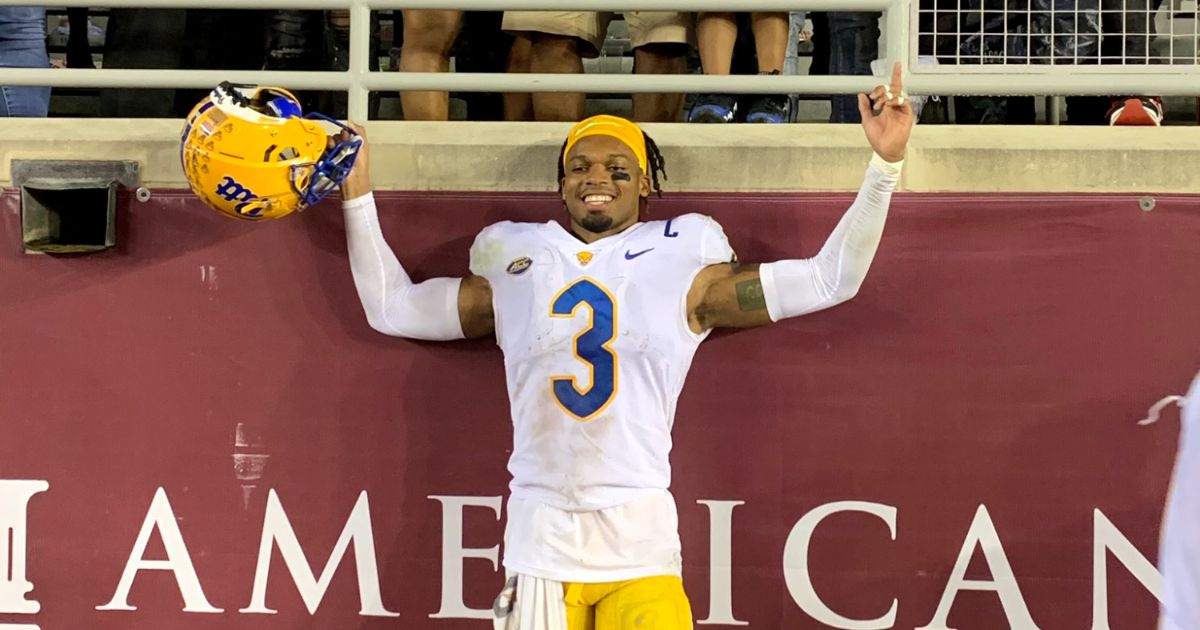 The shocking visuals of the athlete collapsing right after getting up from the tackle by Tee Higgins of Cincinnati Bagels have rocked the sports community; prompting fans, friends, and everyone who has heard of him to pray for his healing and recovery. And now, because of the united prayer and people interceding for his life, he has opened his eyes and holding hands with family.
The athlete has been prayed over by millions of people across the country, including Dan Orlovsky, former NFL star and analyst. Many have shared their happiness and expressed joy for their prayers being answered.
According to doctors, Damar is awake and conscious. He even wrote a note to physicians asking if the team won the game Monday. "Did we win?" he asked, to which the doctors replied "Yes, Damar. You won. You won the game of life."
According to the Bills, Damar showed "remarkable improvement over the past 24 hours" and "demonstrated that he appears to be neurologically intact."
pic.twitter.com/4Fyd2JZVLb — Buffalo Bills (@BuffaloBills) January 5, 2023
Dontay McCall of Banacom Signs, a local Cincinnati business, also shared his support for Damar Hamlin by putting up a sign outside of the hospital that read, "To his family and to the whole Buffalo organization, we just wanted to let them know that we're praying."
The Buffalo Bills and cornerback Kaiir Elam tweeted updates on Hamlin Thursday morning. 'Our boy is doing better, awake and showing more signs of improvement. Thank you God. Keep the prayers coming please. All love 3!'
BREAKING: Bills safety Damar Hamlin is awake and holding hands with family members.

Amazing news. Praise God. — Charlie Kirk (@charliekirk11) January 5, 2023
Describing the events as a collective moment in time demonstrates that Christianity still maintains incredible cultural influence in America, despite being routinely mocked for decades. Columnist Joshua Arnold writing for the Washington Stand wrote that "When unexpected, unexplained tragedy strikes, ordinary citizens and influential people across America's institutions alike turn to prayer."
Our boy is doing better, awake and showing more signs of improvement. Thank you God. Keep the prayers coming please. All love 3! — Kaiir Elam (@kaiirelam5) January 5, 2023
"What is appropriate in a crisis is prayer, as thousands of Americans have recognized this week," Arnold added.
This is heartwarming.

Giants fan notices a neighbor with a Bills flag and stops over to offer prayers for Damar Hamlin. https://t.co/kwQGToi8xR— TheGiantsWire (@TheGiantsWire) January 5, 2023
We give all the praise to God for showing His might and power. For hearing and answering the prayers of millions and healing Damar. A testimony of faith and God's faithfulness on a national scale. As Christians, we acknowledge the greatness of our Lord, and our hearts are filled with joy and gratitude for this miracle. Even as we continue to pray for Damar's complete healing and recovery very soon.