This 3-year-old dancer surely brightened a lot of people's day as he strutted his stuff in a shoe store. The toddler has been spreading good vibes online for several weeks now. He was oblivious to the joy he was spreading as he danced to the tune.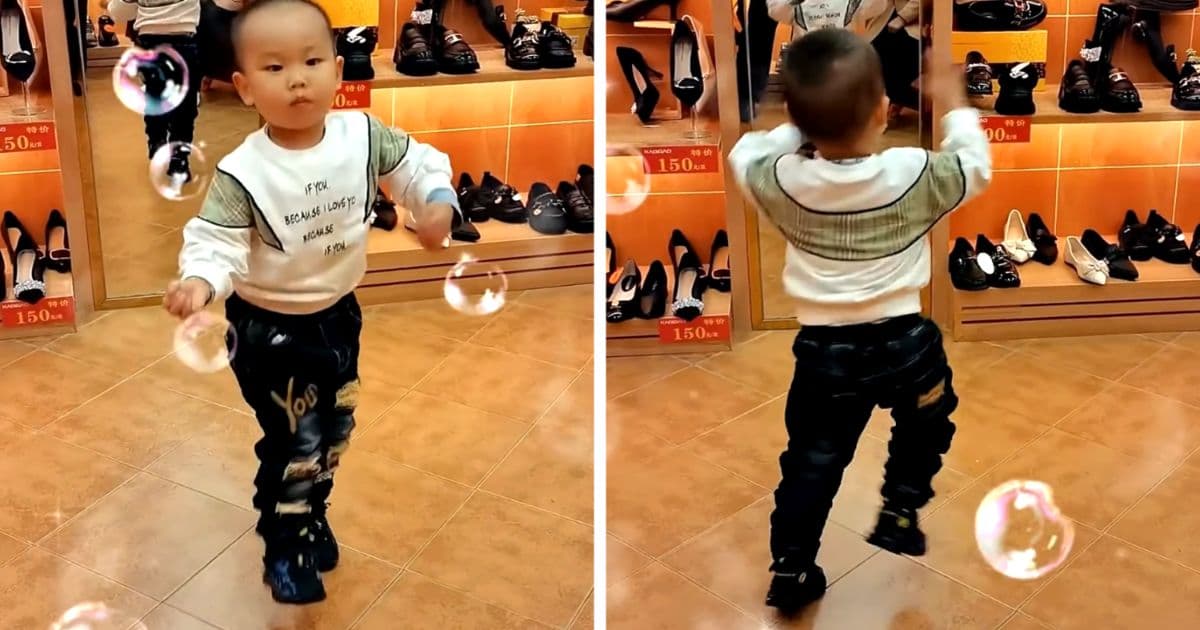 Xiao Nadi, a young boy who has a couple of dance videos on YouTube, makes people happy with his cute dance steps. His recent video has already given good vibes to more than 2M viewers.
The moment he heard the music, he jumped to his feet and did a shuffle dance. Hsplay.com defined "Shuffle dance or ghost step dance as a powerful dance in which the body of lower limbs swings continuously with the rhythm of the music." Young Xiao Nadi enjoyed dancing to the rhythm of the song. His hands and feet movements were well coordinated. I would record a video if I were in the store where he danced. It was cuteness overload to see an adorable boy strutting his stuff, unaware of the attention he was getting. He was even watching himself dance in front of a mirror. Talk about swag and overflowing confidence.
More than 2k viewers raved about his steps. One said that "That little man does not miss a beat. I've never seen a toddler with such talent before." Another one was even inspired and wrote, "This just brightened my day! Timing, rhythm, and coordination. Some people are just born with it. Then once in a while, you have a child like Nadi that obviously has adults in his life that encourages and nurtures these natural talents. A big salute to the people in this little boy's life, and thank you for sharing him with me."
Xiao Nadi's parents are doing a great job by encouraging their son to develop his potentials. This toddler would not be confident to do his thing if not for the support of people who love him. In turn, he inspires many by simply doing what he is good at in the most adorable way. May we also encourage others to be the best that they can be. Because we only become the best versions of ourselves when we help others.