High school football coach David Beezer was on vacation with his family on the Colorado River, when they faced a life-threatening boating accident. But the family witnessed the hand of God during the troublesome time.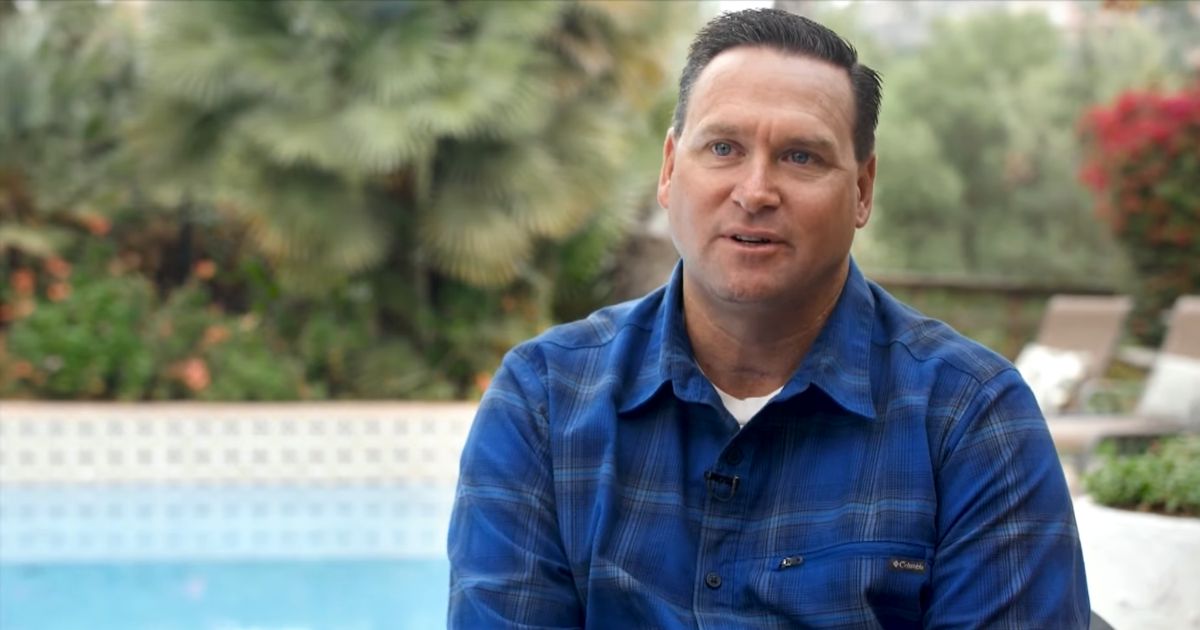 A Fateful Day on the Water
Beezer was out boating with his wife and kids, which he had done many times before. But unbeknownst to him, that day a sandbar had formed just under the surface . At around 40 mph, the high speed boat hit the sandbar and the following moments was just excruciating pain and a desperate fight for survival.
"So we went from just going full speed, you know, with a boat full of people just having a great time, to zero within just a few feet, the full force of the collision was right on my neck", he says.
Struggling to Breathe and Call for Help
"I'd hit the steering wheel right at my voice box and airway. And immediately I could feel it was becoming difficult to breathe. My first concern was my family and my kids. But the inability to really, I physically couldn't really do anything. Because I was in really bad shape, I knew that I was in trouble," he added.
Beezer felt his airway start to constrict, and he was far from help with no cell reception to make calls. His first concern was his family and kids, but the inability to do anything physically made him realize that he was in trouble. In a moment of desperation, he turned to God for help. He cried out to God, knowing that only He could see them through this ordeal.
"That was the time that, you know, that you really cry out to God and say, you know, I can't do this. And I'm going to need You to see us through this. You know, whatever God's plan was, that I was okay with it and the only way that I could have peace was knowing that I knew Who held my future."
A Miraculous Phone Call
A miracle happened when Beezer's wife was able to call for help, which is something that had never worked in the past. "….we've been in that area a lot and could never get a cell phone to work from that area," he said. The phone call immediately went through to 911, and a sheriff's boat was dispatched to get them to first responders waiting on land. However, the boat was still 20 minutes away, and Beezer was in desperate need of medical attention.
Thankfully, an off-duty sheriff who was closer decided to go out on his boat to find Beezer and get him to land. "If the sheriff, if the off-duty sheriff that came for me had not come, with certainty I would've died on the boat in front of my kids," Beezer said.
A Long Road to Recovery
Beezer was then immediately air lifted to a hospital in Yuma, Arizona, and while on the way, he texted a church friend to let him know about the accident. While his daughter had a concussion, everyone else was fine, but Beezer had sustained a laryngeal fracture with one of his lungs collapsed.
He was intubated and flown to another hospital, where the doctors placed him in a coma for almost a week to give him time to heal. When he woke up, the first trauma doctor told him that there was only one reason he was alive, and that was God. "….there's only one reason you're alive. G-O-D", Beezer recalls the doctor telling him. Beezer knew it too; he had been in the ambulance and knew that he needed a miracle to make it.
Further Evidence of Divine Intervention
Beezer experienced more setbacks when doctors discovered a growth in his throat while he was being released from the hospital, but as they were preparing him for surgery, the doctors took a last look at it and found that it was gone. They admitted that it was divine intervention, citing the prayer warriors that Beezer had on his side.
A New Perspective on Life
The harrowing incident have had a profound impact on Beezer's life, and he realized that he was loved more than he had ever thought possible. He was overwhelmed by the prayers and support from his school and church family, and it gave him a new perspective on life. He says, ""Just the prayers of school family, church family just the outpouring of love. You never really realize how much you're loved until you go through a situation like this."
He credits only God's compassion for keeping him alive, and everything that he is now.
WATCH: David Beezer Shares Powerful Testimony