This heavenly rendition of the enchanting hymn, 'Dear Lord We Thank You For This Day' is a treat for the ears. The masterpiece was nothing short of awe-inspiring, being brought to life by the ethereal voices of the singers.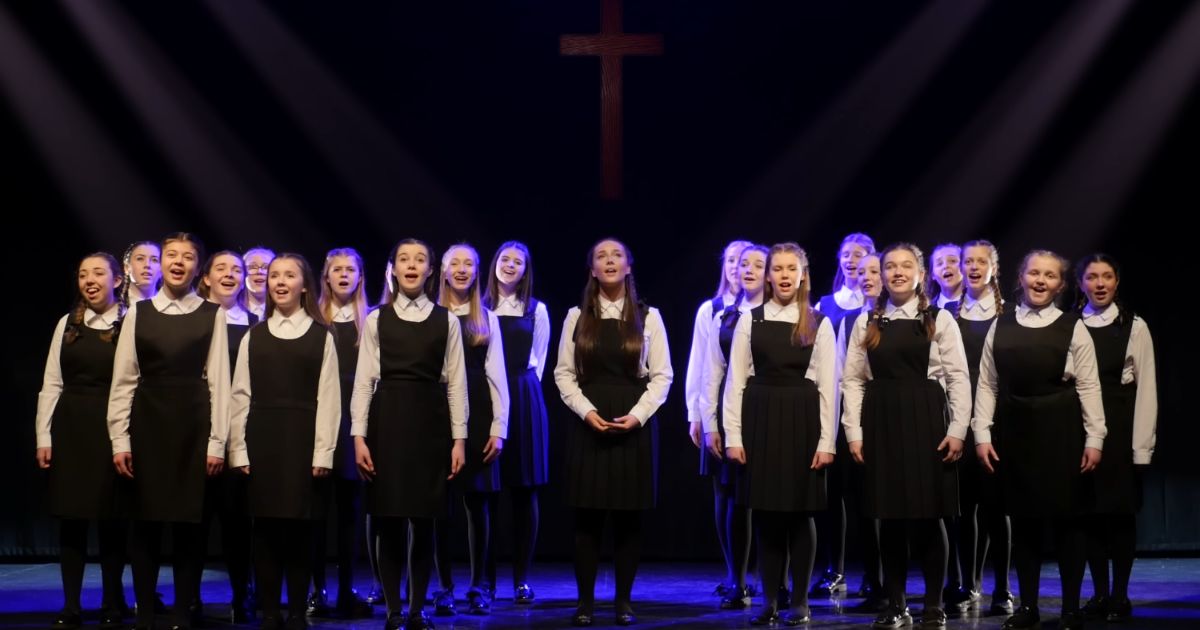 The way in which Lucy Thomas and the St. Bede's Catholic High School Ormskirk Chamber Choir deliver this hymn is breathtaking. Their harmonious blend of voices and their passionate delivery brings the lyrics to life in a way that touches the heart and soul. This musical gem has been masterfully crafted to be part of a forthcoming musical, "Rosie". The emotional impact of this piece is undeniable, with its touching lyrics that express gratitude for the blessings bestowed upon us by the Almighty.
The 19 year old singing sensation was one of the semi finalists on "The Voice Kids" in 2018. Since then she has released four albums back to back, the latest being "Destiny" released in 2022. "I really enjoy recording both covers and original Pop and Musical songs," she writes.
The song "Dear Lord We Thank You For This Day" is a beautiful prayer that speaks to the heart and reminds us to be grateful for the blessings we receive from God every day and to seek His guidance and strength as we go about our lives.
The song acknowledges that we don't always know what lies ahead in our life, but we trust that God will lead us in the right direction.
Throughout the day, we experience God's loving guidance in both our work and play and the hymn encourages us to strive for peace and harmony in all aspects of our lives, and to live in joy and gratitude for the love that God has bestowed upon us.
Even in the midst of difficult times, we can take comfort in the fact that God's blessings are all around us. From the beauty of a sunrise to the refreshing rain, we can see His glory in everything. The song encourages us to treasure these gifts and to sing out our love for God with all our hearts.
As the day draws to a close, we ask God to be by our side and to continue to guide us through the darkness. We are reminded of the eternal nature of His love, and we give thanks for the day that has passed.
It is a true joy to experience the pure beauty and majesty of this hymn. From the first note to the last, it is a celebration of the wondrous gifts that we receive from God each and every day and how we should be grateful for all of it.