The Oak Ridge Boys, a famous country and gospel music group, recently shared a special song, 'Life's Railway to Heaven,' at Larry's Country Diner. This group, known for hit songs like 'Leaving Louisiana in the Broad Daylight,' 'Bobbie Sue,' and 'Elvira,' has been making music for many years.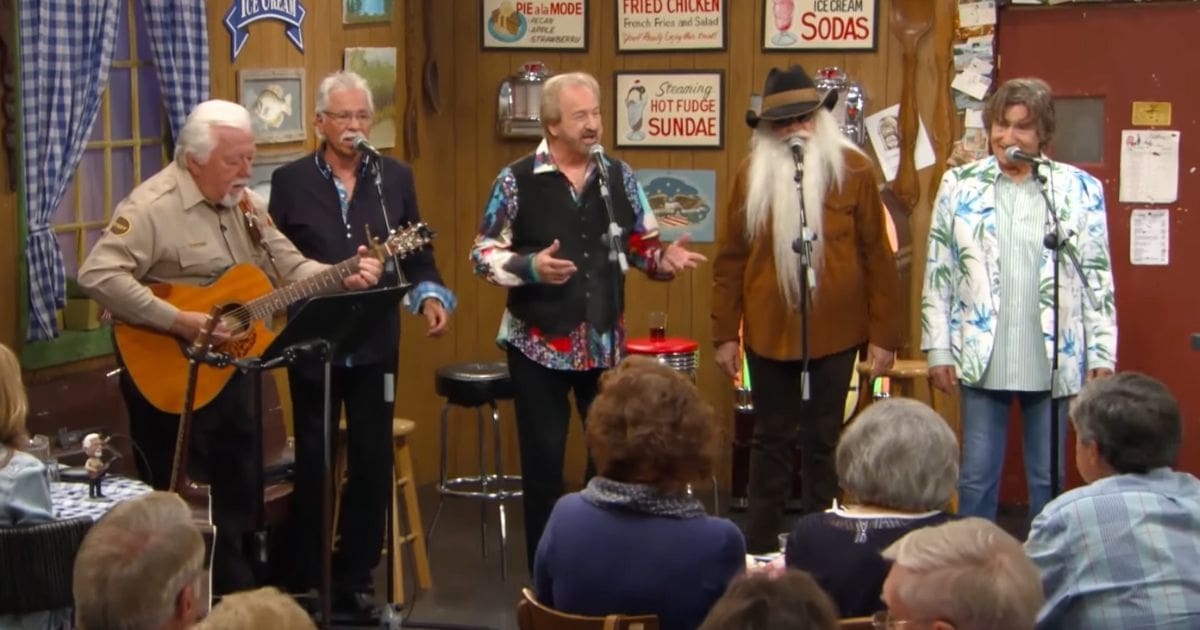 This song talks about life's challenges and the hope of reaching heaven. The lyrics remind us that even when life is tough, there's a wonderful place waiting for those who follow Christ. "Blessed Savior, thou will guide us, Till we reach that blissful shore, Where the angels wait to join us, In God's praise for evermore," the song says, encouraging listeners to stay focused on Jesus through all life's ups and downs.
The Oak Ridge Boys sang beautifully, and their harmonious voices moved the audience. People clapped and cheered for the group, showing that the song's message of faith and hope touched their hearts. This performance is not just for country or gospel music fans; its message of faith in God and the promise of a better place can uplift anyone's spirit.
This touching song by The Oak Ridge Boys is a reminder of the eternal happiness and peace that await believers in heaven. It teaches us to keep our faith in God and to keep following Jesus, no matter how hard life gets. Let's all remember the hope and love in 'Life's Railway to Heaven' and let it bring peace to our hearts.
"He will wipe every tear from their eyes. There will be no more death or mourning or crying or pain, for the old order of things has passed away." – Revelation 21:4