Deborah's life in the Bible as told in Judges chapter 4 and 5 starts with how the Israelites went against the Lord and He sold them out to King Jabin of Canaan.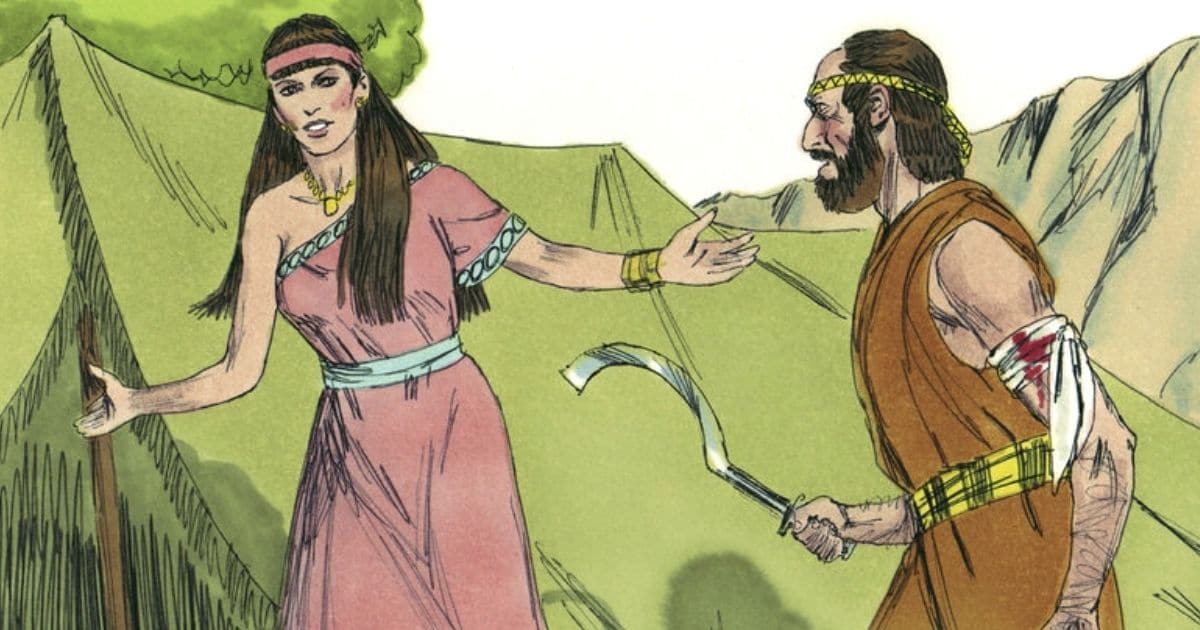 Soon twenty years passed until the Israelites begged the Lord to help them. Deborah was a judge in Israel at the time. She took the help of Barak, a commander in Israel's army, and told him to go and fight Jabin's army led by Sisera.
Barak would go only if Deborah went with him and she agreed but told Barak that the Lord will get the ultimate honor and not him because He will deliver Sisera into the hands of a woman.
The Lord routed Sisera's army, and Sisera fled on foot into the tent of Jael, the wife of Heber, because there was an alliance between King Jabin and Heber's family. She invited Sisera in and served him refreshments and when he fell asleep, Jael took a hammer and pounded a tent peg into Sisera's temple, killing him.
The Israelites fought against King Jabin and destroyed him. Deborah and Barak sang a song of praise, and Israel had peace for 40 years.
Deborah
Deborah was a woman of great wisdom, and revelation, she was a very busy woman as Judges 4:5 says, "She held court under the Palm of Deborah between Ramah and Bethel in the hill country of Ephraim, and the Israelites went up to her to have their disputes decided."
She had discernment and a prophetic gift, which included knowing the times and seasons of the Lord. She clearly heard the voice of the Lord.
Yet Judges 5:12 says, "Wake up, wake up, Deborah! Wake up, wake up, break out in song! Arise, Barak! Take captive your captives, son of Abinoam."
Deborah and Barak were called to "wake up and arise" to a new revelation and dimension of their callings. The Lord told them to be alert because He was going to move in an extraordinary way.
Judges 5:7 says, "Villagers in Israel would not fight; they held back until I, Deborah, arose until I arose, a mother in Israel." Deborah could have called herself—judge, prophetess, but she chose to call herself a mother. She saw all of Israel as her children and longed for all of her children to experience peace and security.
Calling of God
As men and women of God, we must follow the example of Deborah and be bold and courageous and do all the amazing things God is calling us to do.
It doesn't matter where God has placed us today, what matters is if we are willing to accept the challenge to be salt and light in the darkness for the Kingdom of God?
Will we wake up and rise to declare the glory of God where we are? Let's stop playing church and start making a real difference in this dying, hopeless world.