Oklahoma State head coach Mike Boynton and his staff surprised walk-on Dee Mitchell, working his 1-10 pm shift at Walmart with a much-needed scholarship.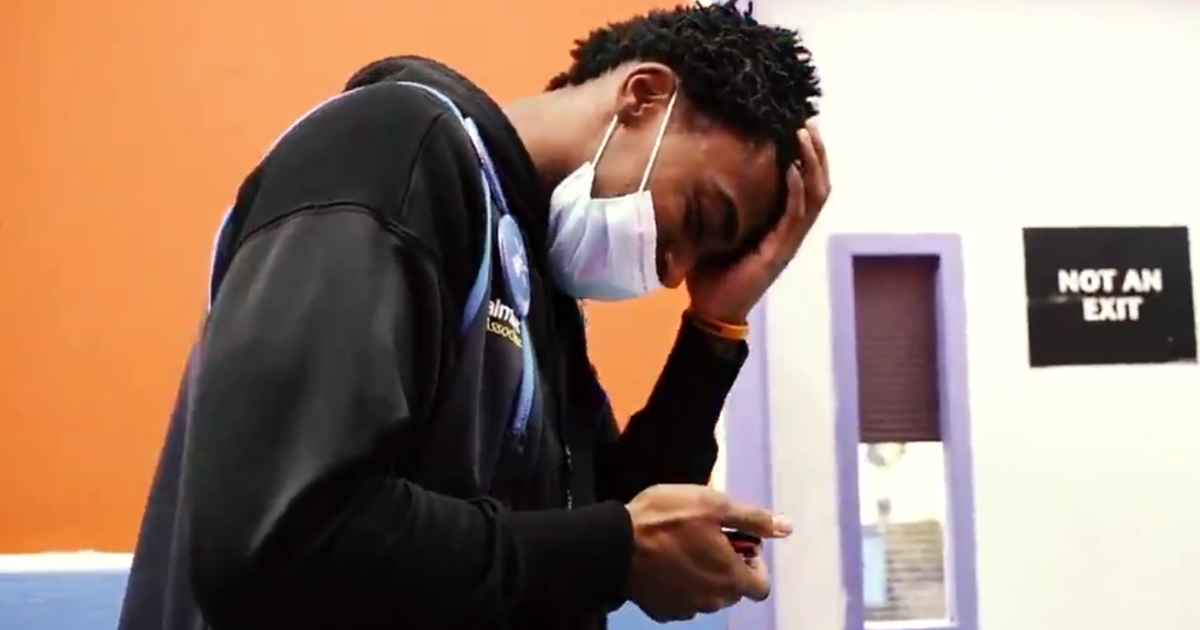 "Incredible moment," Boynton said, "Very rarely am I emotional. This one almost got me."
The player who works as a produce stocker at Walmart was granted a scholarship during an emotional moment and was shared with his quarantined teammates, who were watching via Zoom.
"This means everything to me," Mitchell said. "I didn't know what was going on. It was a real surprise. It was breathtaking. It felt like I was in a movie or something."
A junior guard from Jefferson, Texas, Mitchell joined the Oklahoma State program as a walk-on in 2019.
When the pandemic started he thought his playing career was over after his mother lost her job and to pay for school and bills, Mitchell had to start working full-time 30-40 hours a week at Walmart.
But through it all, Mitchell maintained all A's and B's during a 19-hour course load in the fall semester and kept his spot as a walk-on with Oklahoma State basketball.
"I really admire Coach Mike, and I really look up to him," Mitchell said. "I plan on being someone like him in the future — hopefully touching people the way he touches them."
Thanks to an act of kindness by Mike Boynton to the young man, he is now on full-scholarship and won't have to worry about paying tuition for his remaining years with the Cowboys.