Colorado's head coach, Deion Sanders, known as "Coach Prime," is a shining example of unwavering faith and spirit in the world of sports. After a disappointing loss to Oregon, his steadfast faith in Jesus Christ stood strong, and he continued to express gratitude to the Lord.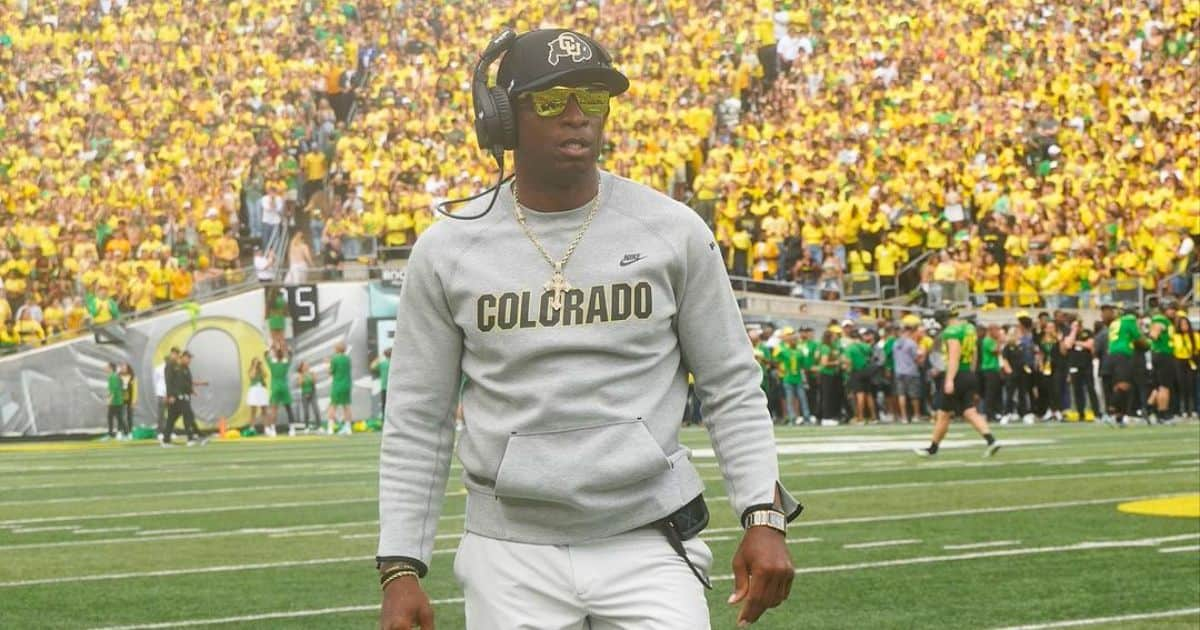 Colorado started the season surprisingly well, surprising many with a 3-0 beginning after finishing 1-11 in 2022. However, this winning streak came to a halt when Oregon took a commanding lead, ending the game with a 42-6 victory.
In the face of this loss, Coach Sanders still praised God, saying, "First and foremost, I thank the Lord," in a postgame news conference. He acknowledged Oregon's strengths and Colorado's shortcomings with grace and humility.
Sanders, despite the setback, aimed to lift the spirits of his players, stressing the importance of encouragement and positive reinforcement in such times. He believes in using such moments as opportunities to uplift, rather than pull down, saying, "This is the kind of opportunity you have as a coach, as a man, as a father to lift them up – not just shoot them down, you've got to lift them up."
His strong and public profession of faith didn't stop at the news conference; he also shared his gratitude and love for the Lord on Instagram. "Lord we thank u thru it all. We praise u consistently because u deserve all the praise. We love you & magnify u WIN OR LOSS," he wrote, emphasizing his belief that with God, there is no real loss.
View this post on Instagram
Sanders has had a notable journey from playing college football and baseball at Florida State University to a rewarding career in the National Football League and Major League Baseball, and now as a respected football analyst and the head coach of Colorado. He has always been vocal about his Christian faith, making it a significant part of his public image and leadership style.
Continuing to openly share his faith and devotion to Jesus, he reminded his fans on X (formerly Twitter), "JESUS IS MY LORD & SAVIOR so get used to me proclaiming his name daily." This message received a massive response, with 1.8 million views.
JESUS! I had to say that to make Demons tremble and haters agitated. JESUS IS MY LORD & SAVIOR so get use to me proclaiming his name daily. God bless u now please have a blessed day because I am. #CoachPrime

— COACH PRIME (@DeionSanders) September 19, 2023
In his continuous expressions of faith and unwavering gratitude to Jesus, win or loss, Deion Sanders illustrates the richness and strength found in a life dedicated to faith in God.
"I can do all things through Christ who strengthens me." – Philippians 4:13