A family in Long Island, California was saved from fire by a man who was on his way back to the warehouse after delivering packages.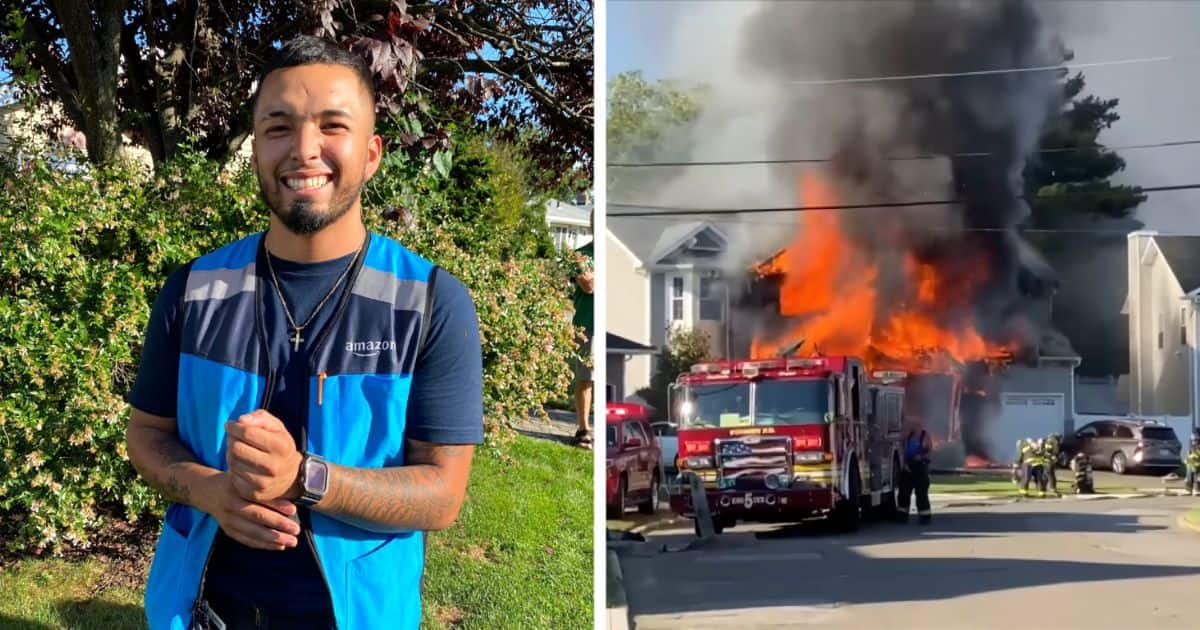 Kevin Rivera, 22, former Amazon driver and father to a 3 months old baby was on his back after delivering packages when he saw a house he had delivered a package earlier, catching fire.
Immediately he called 911 and rushed out of his van into the house, screaming out to them if they were inside letting them know of the fire slowly engulfing the house.
An elderly man came out hearing his screams, oblivious to the danger his family was in from the fire burning up the house and getting bigger by the minute. It took a good minute for the family to realize what was happening outside their house.
He also recalls seeing a lady with a baby in her arms at the kitchen. This was when his fatherly instincts kicked in and in a rush of adrenaline, jumped in amidst the fire and smoke and pulled the entire family out of harms way. He even managed to save their dogs.
"Everyone is saying, you are crazy risking your own life for some people you don't even know. But I could not let them die either."
Kevin had risked his own life and in a brave but dangerous act saved the family because he just could not let them die even though he did not know them personally.
He feels grateful to the local fire department for the acknowledgement and appreciation given to him which is a big thing for him and his family.
A selfless man and a father who was ready to lose his life to save another. Kevin Rivera, deserves all praise and perhaps will even do better from a change in career. God bless him and his family.