In yet another daring rescue operation by police officers in Florida, we get to have a glimpse of the extreme risks they take to ensure everybody is safe and sound through footage captured on bodycam.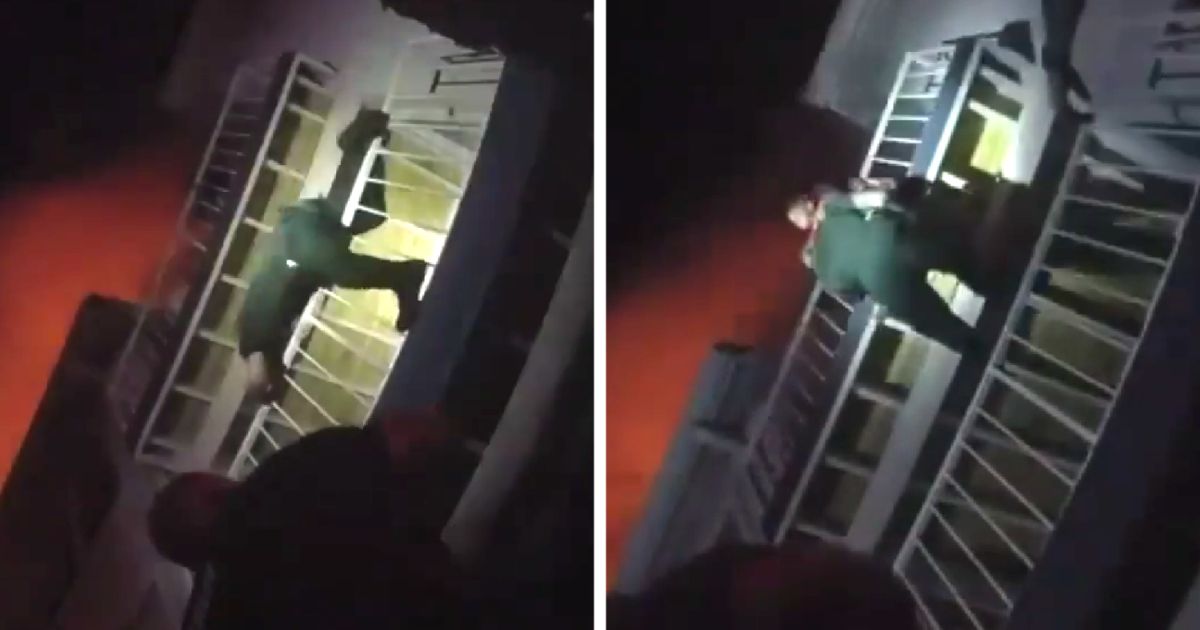 As calls for defunding of the police grow louder and more incidents of attacks on officers are being reported from across the country, our officers continue to quietly do their job to keep the peace.
Now one Florida cop was recently captured on video climbing an apartment building to rescue a 1-year-old baby on Saturday after a fire broke out at an apartment complex in Orlando.
Sheriff's Deputy from Orange County, William Puzynski responded at 4:15 a.m. on location at Isles at East Millenia, where flames were blazing. "When I got here, we saw the building fully engulfed," Puzynski said. "It was chaos everywhere."
There were many families and individuals staying in the building who were trapped on balconies with huge flames engulfing them. But what triggered Puzynski's quick action was the sight of a baby on one of the terraces, which really made him act fast.
Recalling what he felt at that moment, officer Puzynski said, "I saw on the third balcony there's a 1-year-old baby that the mom was trying to get over. At that moment I knew I had to save the baby," he said. "And then I just climbed up to the third, grabbed the baby, and then again I handed the baby down to my partners, and they helped me down."
During that do-or-die moment, Puzynski pulled off his bulletproof vest and flung it on the ground so that he could climb faster but that act provided video footage of the rescue and is being seen by thousands on social media.
Watch: Hero Officer Rescues 1-Year-Old Girl From Burning Apartment Building
"Just before climbing up the building, Deputy Puzynski took off his heavy outer ballistic vest — which his camera is attached to — to make it easier for him to climb," a news release said. "It's an amazing twist of fate that the camera was able to capture what happened next."
The entire incident was too much for the little baby as it can be seen crying loudly, meanwhile, our hero, Puzynski, climbed balconies to rescue it and the baby's mom and grandma were able to leave via a ladder.
At the end of the day, the officer was able to accomplish his and said it was "rewarding" for him to save the baby's life and see the mother's joy in seeing her baby safe. The fire caused 3 people to be hurt due to the fire, with a few more getting displaced.
Let us keep these residents in our prayers for their safety and for accommodation. Let us also not stop praying for our police officers for protection and favor on their lives.