Two brave sheriff's deputies who went above the call of duty to save two children trapped in a house fire in Tennessee are being praised and called heroes.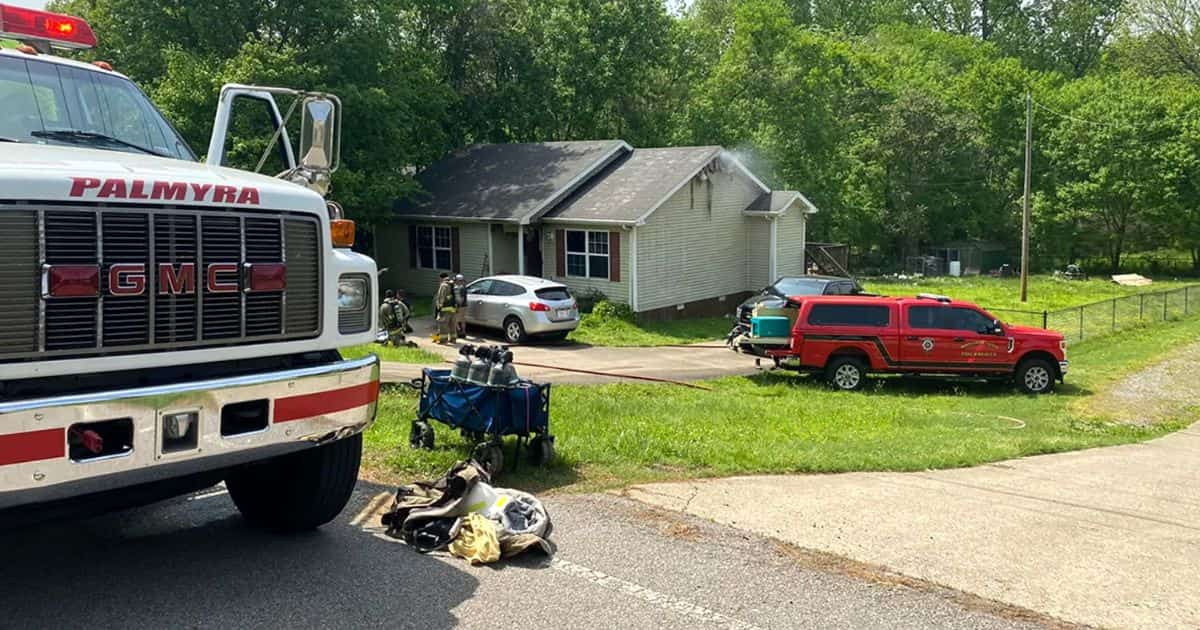 The Montgomery County sheriff's office said that the two deputies were being treated for smoke inhalation at a hospital where they were kept overnight. The sheriff praised God for keeping them safe saying "God is good." What a wonderful testimony to listen to from the sheriff.
Our officers have to be ready to face the good, the bad, and the ugly while they're on duty, and so when Deputies Zach Fortner and Cody Evans received the call about a fire in a home on Briarwood Road in Montgomery County they found that there were two children trapped inside.
Who knows what those children must have been passing through there while engulfed with flames, they must have thought that no one was going to come for them, but God had a rescue plan for them and sent these two brave officers to help them out, just like He sent Jesus to rescue each of us from death and hell.
It wasn't that simple to rescue the trapped children because the deputies had hardly any time to act in a high-risk situation involving children. But the clever deputies with the help of a ladder climbed into a bedroom window and were able to rescue the children who were trapped in the smoke-filled house.
We praise God that all four of them managed to escape from the house fire and are safe and sound. The sheriff's office said that Fortner and Evans were being treated for smoke inhalation at the hospital and the kids were safe with their mom.
Proud sheriff John Fuson said, "I am proud of Zach and Cody for their selfless and heroic actions this afternoon," he said. "If not for these two deputies being on the scene as fast as they were, we would be reporting a very different and tragic story this evening."
"Because of their actions, these two children were saved and a mother is rejoicing instead of grieving," Fuson continued. God is Good!"