The pandemic has caused a loss in employment and salary cuts for many and is making things more difficult especially for those who live paycheck to paycheck.
A Richmond security guard was finding it really hard to pay her bills, and that's when God answered her prayers and a stranger stepped in.
Shannon Lewis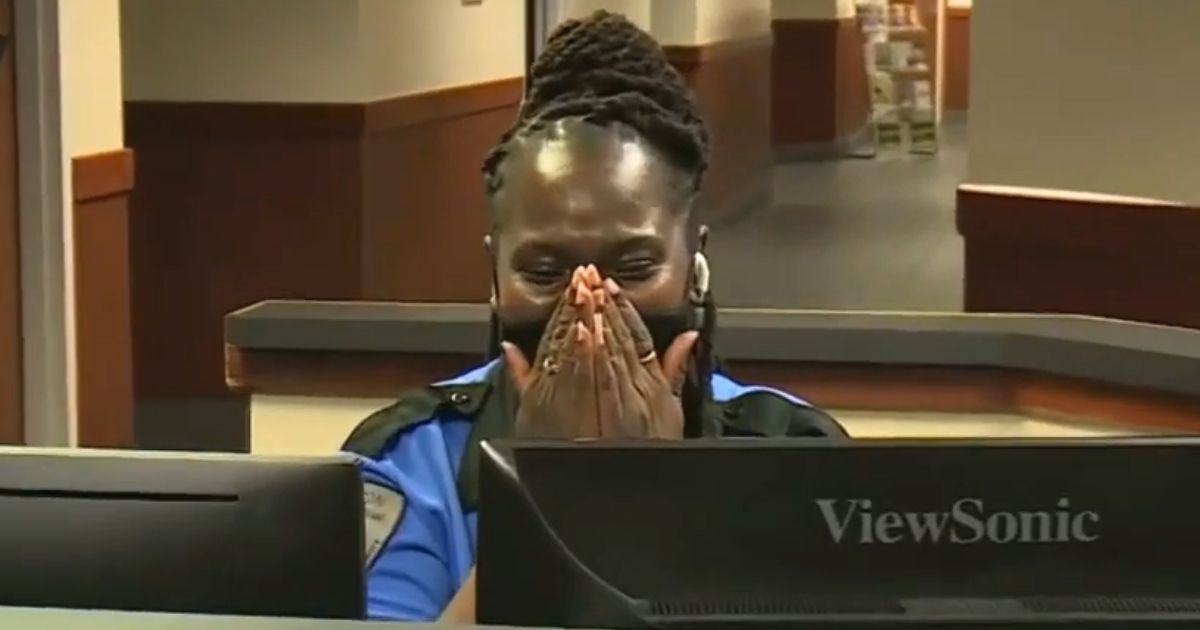 Shannon Lewis is a young working mom of two and during the pandemic, she found out she was expecting her second son. As she worked as a Richmond security guard, she felt it would be a risk to her unborn child to expose her baby to COVID-19, so she quit working until after her baby was born.
The young woman lost out on six months' worth of wages and now is struggling to pay off bills. Shannon was more than four months behind on it and so when a local news station came to know of Shannon's need, they stepped in to help shoulder the burdens she was carrying.
The reporter surprised Shannon by turning up at her workplace one day. She said, "I know I had asked if this is where I came to pay my utility bill, but the thing is, I'm not here to pay my utility bill. I'm here to help pay your utility bill."
Shannon was pleasantly surprised by this act of kindness and even though she was wearing a mask, her eyes reflected the happiness and relief she was feeling. The Richmond security guard was grateful and thanked the reporter as the tears streaked her face. How incredible it is that one act of kindness can create such a profound effect in someone's life.
Galatians 6:9-10 ESV "Be kind to one another, tenderhearted, forgiving one another, as God in Christ forgave you."