A deputy arranged a special birthday party celebration for his friend- a little girl with special needs.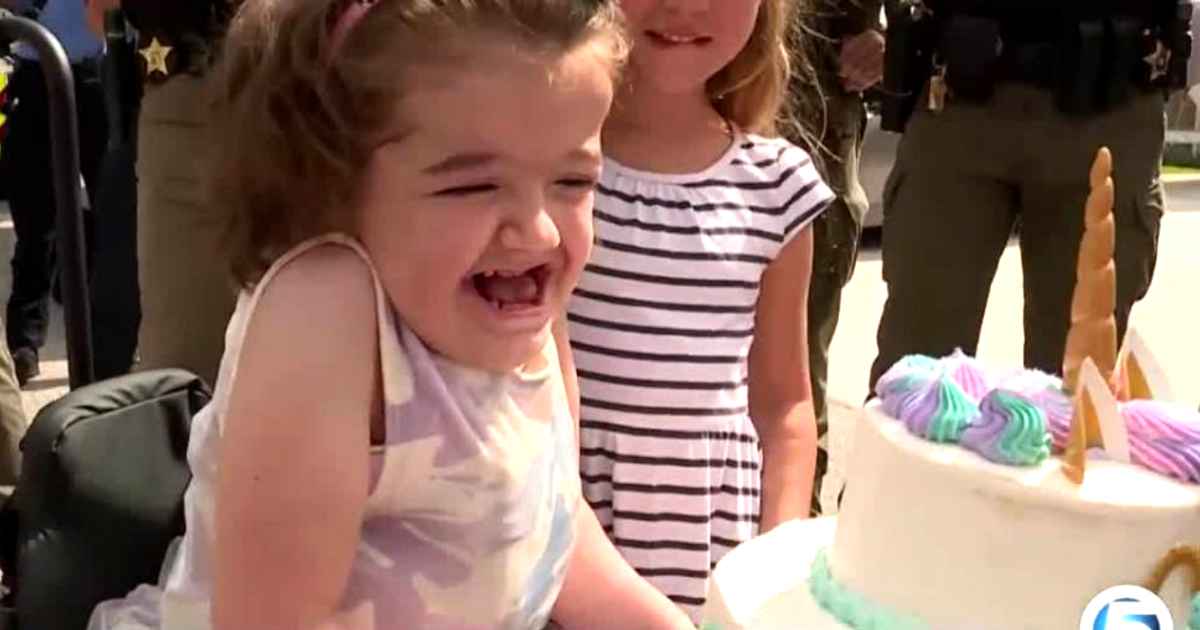 The Martin County Sheriff's deputy surprised the 7-year-old girl with a grand celebration in Stuart. Ady who calls herself "brave dragon," and her family moved to Stuart 6 months ago from Indiana to be able to receive treatment at the Paley Institute in West Palm Beach.
The facility is known for treating patients with bone and joint conditions. "She has personality, strongest determination, made all these friends since August," said Brittany Moriarity, Ady's mother.
Ady's 7th birthday was coming up but special friends from the Martin County Sheriff's Office and her family decided to have an early birthday party.
Watch the video below
Ady was looking forward to see her favorite person- Deputy Reese Heeter who first met her on the first day of school. "I walked her to class, immediately picked up on her attitude toward life and I knew it was amazing. Her and I clicked and became really good friends," said Deputy Heeter.
She is slated to have back and leg surgeries over the next three to four years.
Deputy Heeter gave Ady a treat she won't forget. Ady's family thanked the members of Martin County Fire-Rescue and Big Apple Pizza for their donations.
Our prayer support is with Ady and her family whose first surgery is set for October 21st.