A worried fur mom stops a man in his tracks to help her save her three adorable puppies.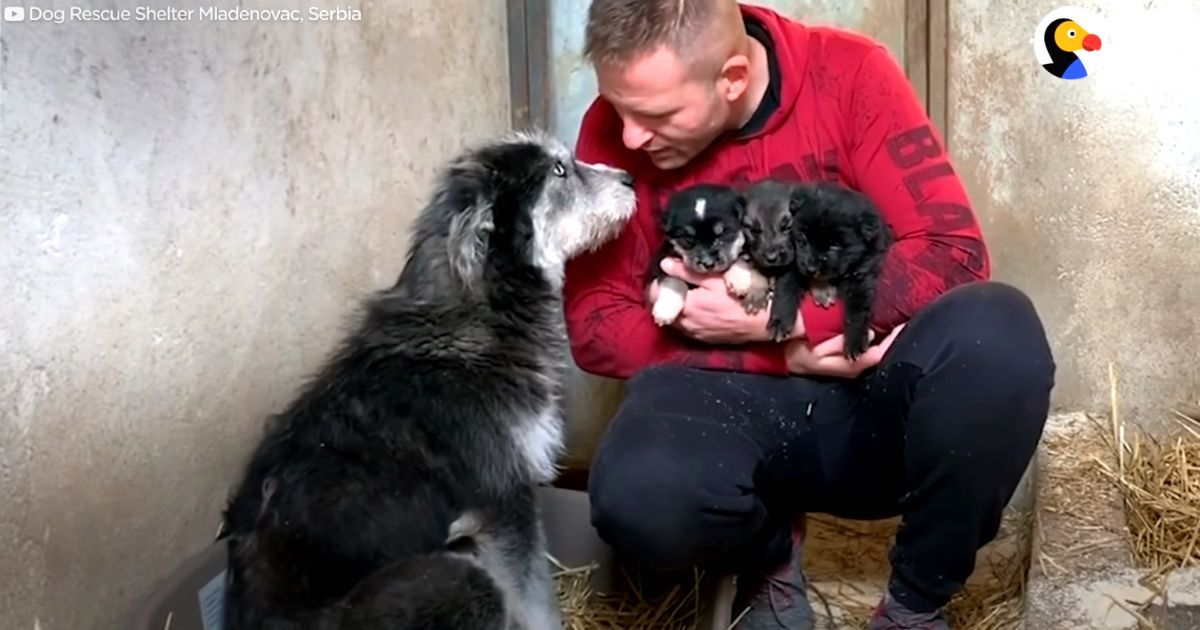 A mother's love is powerful not only in humans but also in animals. This fur mom did not think twice to approach a stranger to help her rescue her fur babies inside a pipe. She was so gentle and trusted the man immediately as if she knew that he would be able to help them.
She was out by the side of the road in the middle of the snow-covered pavement. Her babies were in the middle of a pipe, refusing to go out, probably trying to keep themselves warm.
This kindhearted man placed the mom dog inside his van to ensure her safety and keep her warm. Her eyes were so sad, as if she was begging the man to rescue her fur babies. That look could certainly melt anyone's heart.
The Good Samaritan tried to lure the puppies out with the pieces of bread he placed at the pipe's opening. But, they still refused to come out. He then used a long-stemmed broom to force them to get out of the tube. Another man helped this kind fellow to ensure that the three fur siblings would come out safe.
After a few moments, they were able to get the cute puppies out of the pipe. They were so tiny that they fit in the man's hands.
Finally, the long wait is over! The worried and scared mom dog saw and sniffed her babies for a few moments as if she was relishing the most anticipated reunion with her kids.
Then, they were taken to a dog rescue shelter in Mladenovac, Serbia, to be taken care of. The stranger, dog, and her babies seemed to have developed a special bond judging from how the dogs responded to him. The mom dog placed a gentle kiss on his face as a reward. Her blue eyes were bright with delight.
The once small puppies are now big and very active three months later. They are now as big as their mom. This fur fam is still intact, happily enjoying their time together. Big thanks to a fur parent who adopted the four doggies. They can still build beautiful memories, this time with a fur dad who will make sure that they will not end up on the streets again.
This is another good story of why "adopt, don't shop" is very important. It gives a lot of charming pups another chance at life.