A golden retriever looked after two sisters as they got lost in the woods outside of New Orleans. And was found later, together, 1.2 miles away from the house.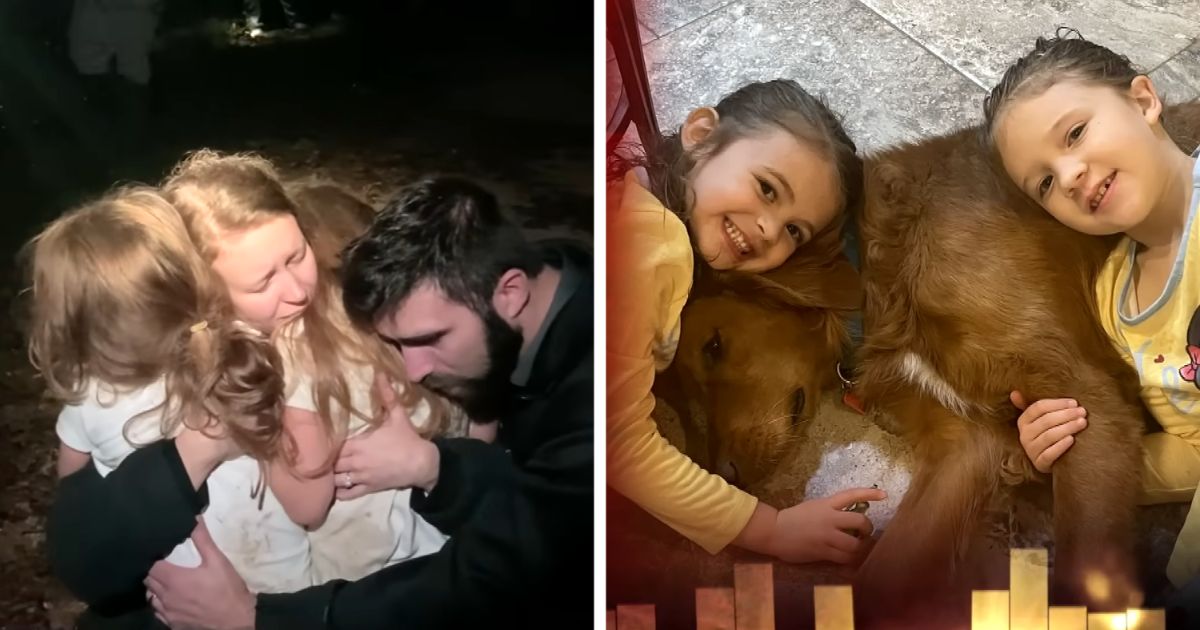 A frantic 911 call was made by Mary Bourg on 28th of Nov, when her daughters, Abigail,7, and Cecelia,4, went missing from their front yard in Folsom, Louisiana. "I can't find my children. They play with my dog outside and I have searched everywhere and it is getting dark and I don't know where they are" Mary explained to the dispatcher, as she asked for help to find her daughters.
A search team was immediately dispatched near Folsom to search for the girls and the dog, Artemis. More than 100 community volunteers assisted in the search, as did K9s, drones, and a helicopter.
After an agonizing 5 hours of search, the girls were found nestling together with their golden retriever, some 1.2 miles away from their house. The loyal dog had been keeping a watch over them, providing a hedge for the girls against despair. As the search party drew closer, Artemis began to bark, alerting them and all three of them were finally found.
Abigail was laying on top of Artemis holding his collar and just snuggled up with him, and CC (Cecilia) was laying with her head on Abigail's stomach, and they were just kind of dug in for the night," the dad said.
"It was tough, I told them that was probably the most tears I cried in the last 20 years," said Justin Bourg, the father of the girls. "I don't want to traumatize them, I want to keep that adventure mentality but also have a head about it and be smart."
The whole time, the golden retriever never left the side of the girls and the family is thankful to him for that. "He's just a family member who was looking out for his baby girls", said the mom.