Good deeds do not go unnoticed, especially when they involve rescuing animals from harm's way. On Wednesday morning, westbound drivers along I-94 were in for a surprise when a German Shepherd ran loose on the freeway. Thanks to the heroic actions of Debbie Allen, the dog was saved from oncoming traffic and potential harm.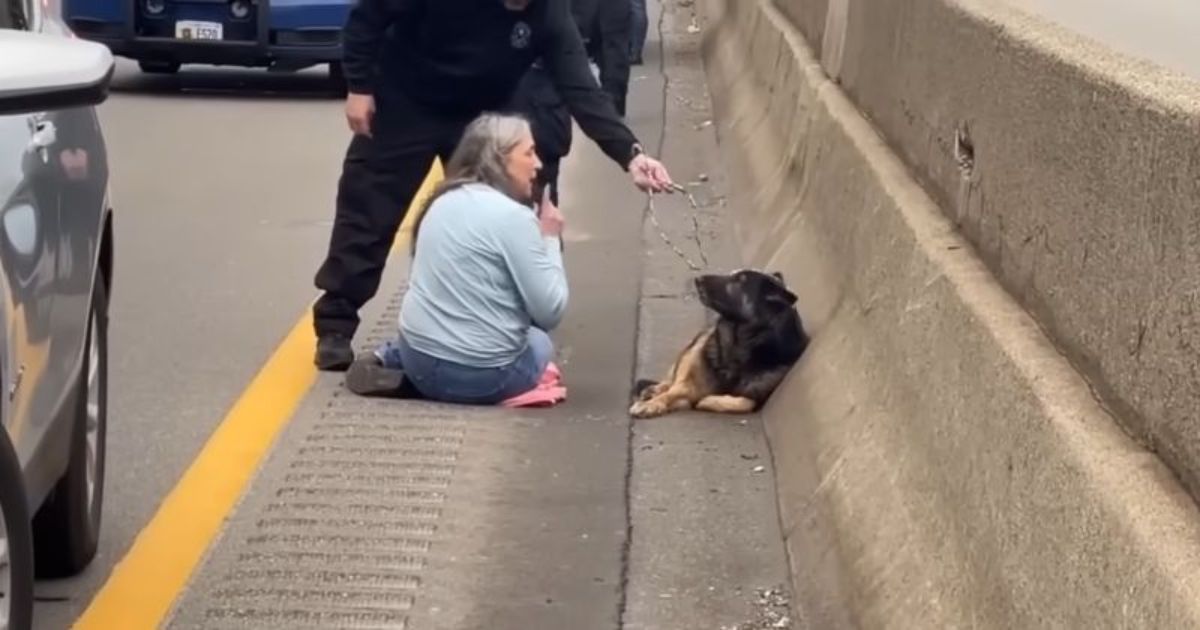 Without hesitation, Debbie sprang into action to save the dog's life. She huddled against the center divider, holding the German Shepherd close to her, protecting it from any incoming traffic. She then spoke calmly to the dog as the rescuers got hold of it and placed the dog into a cage behind their vehicle.
The brave act did not go unnoticed, and Debbie's heroism was commended by the rescuers. A man could be heard saying in the background of the video, "You are a hero."
As for the lucky German Shepherd, it's unclear how it ended up on the freeway, but thanks to Debbie's brave actions, it was safely rescued. Such small acts of kindness make the world a better place, and Debbie's actions have been praised and appreciated by people online.
One viewer commented, "Bless this lady for saving this poor scared pooch."
Another wrote, "Love that the lady said, 'I need to know where they are taking it so I can follow up.' Hopefully, the dog finds a loving forever home. I too would love a follow-up."
Someone said, "We need more caring people like Debbie. Thank you for saving this poor dog."