A Belgian Malinois dog's overwhelming reaction to her military owner's homecoming after 32 days of separation has captured the hearts of animal lovers everywhere. The dog's military 'daddy' had been away on a mission, and for her, it seemed like an eternity.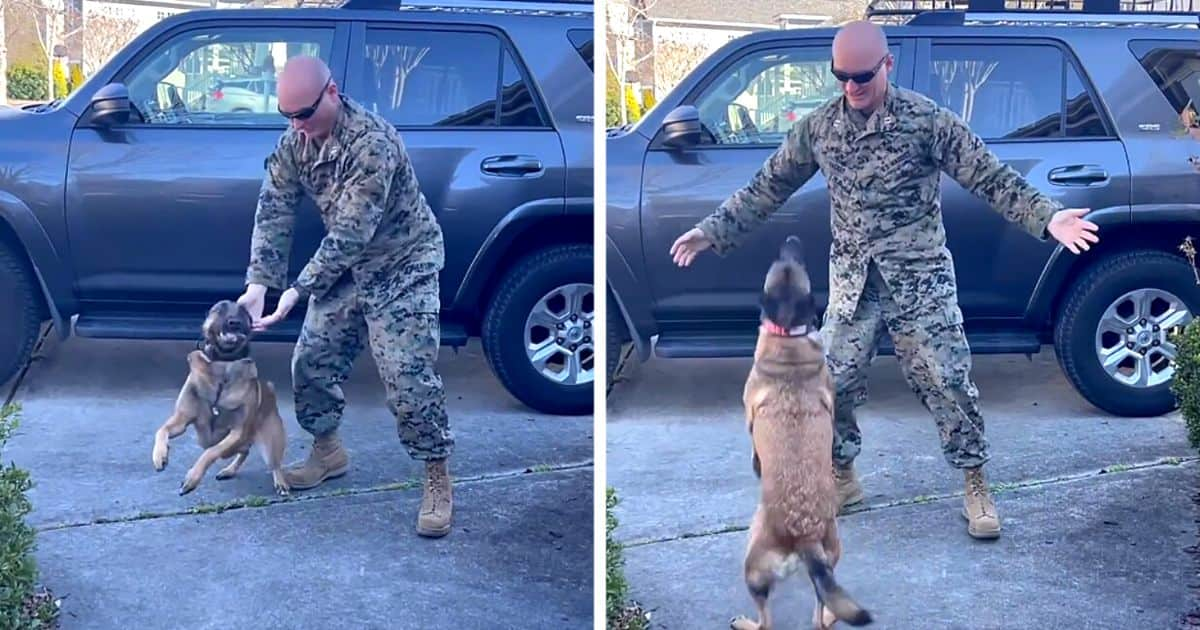 The video shows the faithful dog eagerly waiting on the porch, watching the car pull into the driveway and sprint toward him energetically, jumping right into his arms. The dog's emotions are palpable as she whimpers in excitement, moves around in circles, jumps up and down, and becomes highly animated upon finally getting to meet her owner.

It is a heartwarming video reminding us of the love between humans and animals and that our furry friends can bring us endless joy and happiness. This Belgian Malinois dog's reaction to her owner's homecoming is a beautiful moment that will warm the hearts of anyone who watches it.