A stray dog saved a family from an impending big fire. He did not stop barking until he got his owner's attention which saved them from a tragic fire days before Christmas. But, things took an interesting turn when he was finally found by his real owners because of this incident.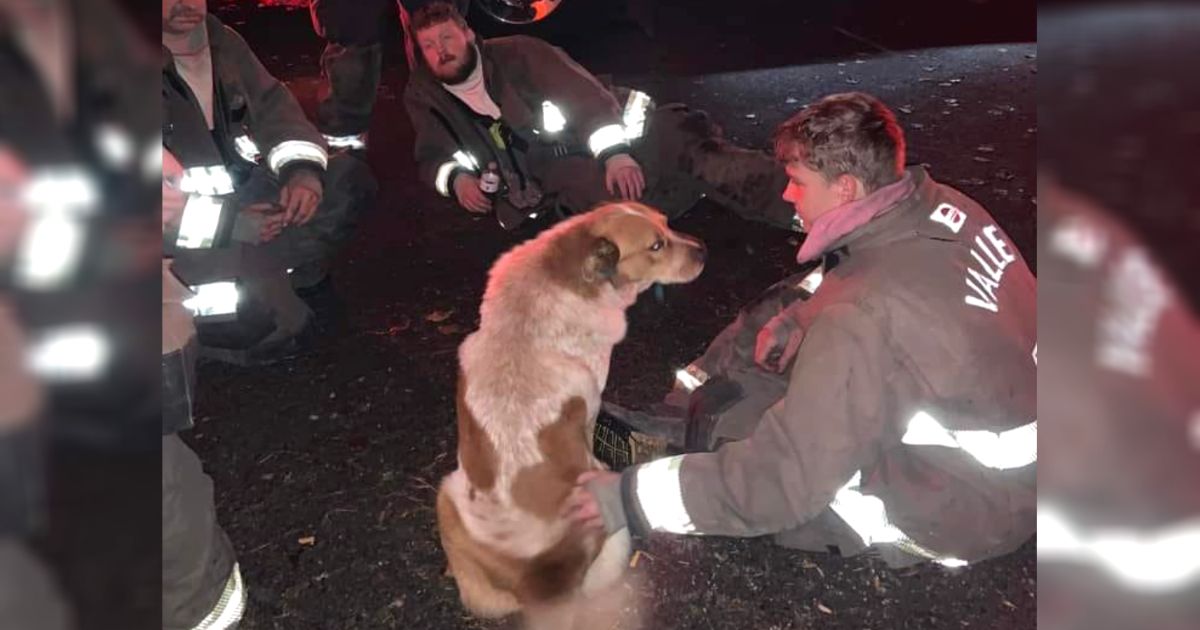 Charity Golloway from Big Stone Gap, Virginia, recently took in a kind and friendly dog. He has been wandering in their yard for some time now. "He just showed up one day and never left," she said. They have searched for its owners by posting his picture online but to no avail. He now becomes a part of the family. They gave him not only a dog house but also a name. The adorable dog was named "Butter."
Butter was wide awake one unfortunate morning. He was barking non-stop, alerting Charity and her family of a big, looming fire. "He knew something wasn't right and that someone needed to know," Golloway narrated to WJHL-TV. "He's a smart dog."
An electric lamp got into flames and started the fire in the dog's shelter. It immediately consumed the dog house. She knew that there was something wrong because Butter was not usually this loud.
This worried mom heard him barking, then the sound of glass shattering. Her front window was shattered due to heat. Butter alarmed them before the fire alarm did. Her son sprang into action, went out, and immediately put the fire off with their garden hose. "The flames just got big, really fast," she recalled.
Her son was able to put it off even before the firefighters arrived. "If it weren't for that dog, there's no way they would have saved that house," Justin Stidham, a volunteer from Valley Fire Department, said. Butter even played and hung out with the firefighters after the incident.
"If it weren't for him, who knows what could happen. I mean, it could have been way worse," Charity said. Her gratitude to the dog for saving her and the lives of her two kids was just overwhelming. However, there are times when "good things must come to an end." Butter, the "dog of the hour," was finally found by his real owners. They saw his viral photo and got in touch with her temporary fur parent. Guess his original owners were so proud of their fur baby. Butter, originally named Cooper, will be reunited with his real family soon.
"Well, he's going to have to be leaving us, and that makes me want to cry, but I'm happy for him, you know," she said. "But we will be staying in touch." This woman will give him a parting gift. She said that they would give him a big steak.
This story is a good reminder for us about what difference a dose of concern and love for others does. A dog's bark saved an entire family. One never knows how simple acts of kindness can impact someone's life.
"In the same way, let your light shine before people, so they can see the good things you do and praise your Father who is in heaven." Matthew 5:16