An adorable dog was caught on camera pressing the doorbell to come into the house.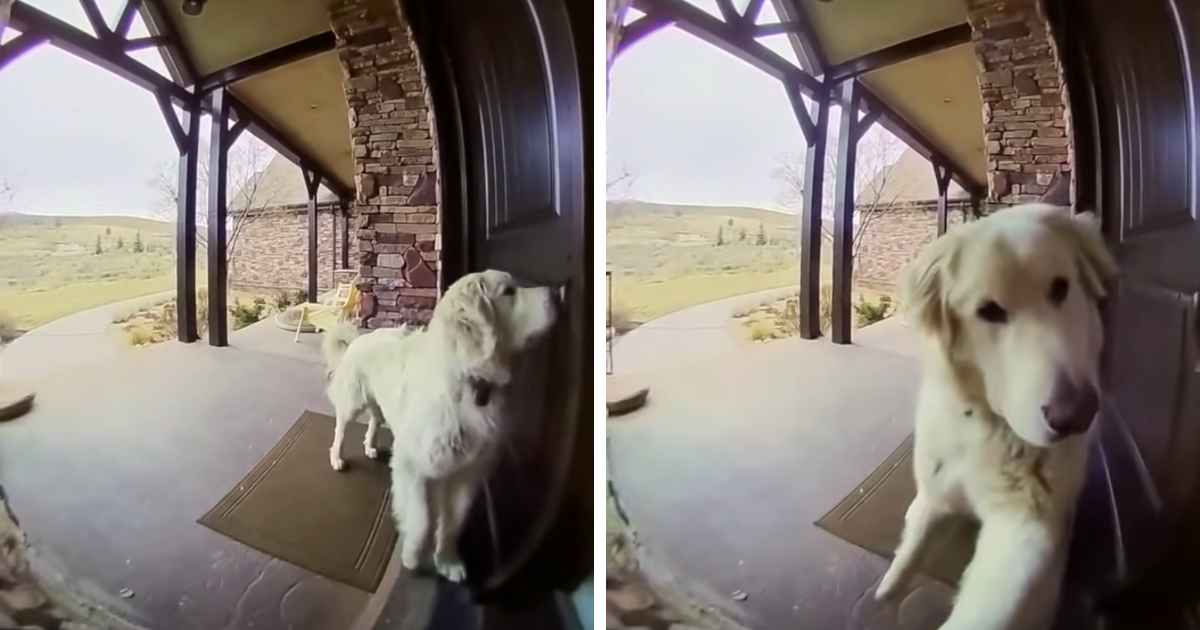 The pooch accidentally got out of the house and was trying to get into the house again.
The video doorbell system installed caught the dog ringing the bell to come in.
As the dog pawed at the door, the video taken by the doorbell system shows the "knocking" sound as the dog paws the camera.
What a good boy he is, his owner must be so proud of him.