A hilarious video of a biker pup riding with his owner is putting a smile on people's faces everywhere today.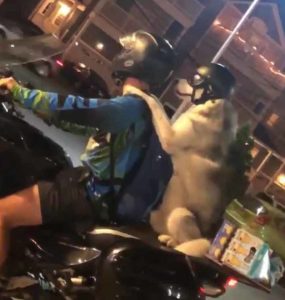 The pup has its own helmet and is seen all snuggled up with its owner on the bike on a night out in the city.
This has to be one of the coolest dog videos we have seen in a long time.