47 cats were rescued from car parked at a Minnesota rest stop in the sweltering heat, according to the authorities.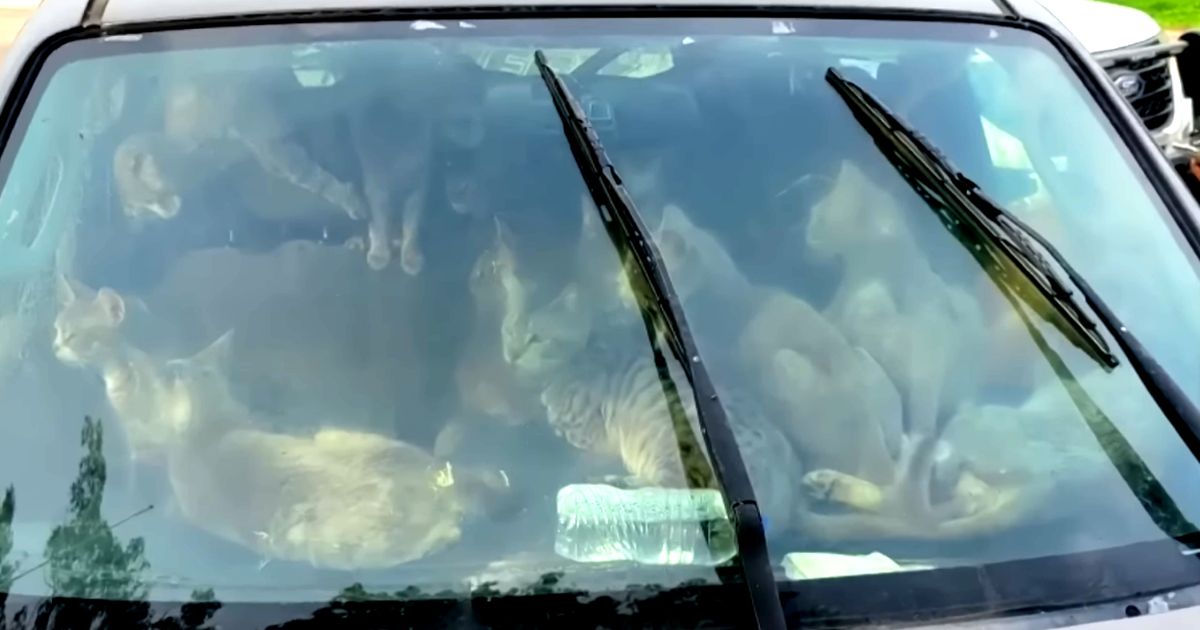 The cats whose ages ranged from a few months to 12 years old, were living with their homeless owner in the car, since he did not want to leave them behind, according to Animal Humane Society investigator, Ashley Pudas.
Pudas said, "Unfortunately, with the heat yesterday he recognized that it was above and beyond what he was capable of at this time. And he let us help them out," she said, noting that the owner had not left the cats alone.
The Animal Humane Society said that the owner had been living with the cats in the vehicle "for some time," and despite the heat and unhygienic conditions, the cats were quite healthy with a few medical issues.
The rest stop was located on Interstate 35 near Harris, around 50 miles north of Minneapolis, where the heatwave was causing temperatures to climb over 90 degrees. The cats rescued from car will eventually be sterilized and be available for adoption, according to the authorities.
The owner has previously given up 14 cats for adoption, that had been living in the car, they were taken in by a local rescue organization. The video got many comments from people whose hearts were touched by this story.
One user wrote, "I am glad the cats were all found to be in basically good condition. That means the woman was taking care of them. Obviously, there is a homeless woman who also probably requires to be sheltered and have minor medical needs tended to. I hope she is getting as much help as the cats."
Another person also shared her own experience with cat adoption writing, "I am so glad they were able to help and the owner was cooperative. I currently own a cat that I adopted from a shelter. She was one of 12 cats that was found living in a tent in a homeless camp. All of the cats were in remarkably good health. So whoever owned them must've gone through some effort to keep them healthy and fed despite being homeless. People can be really amazing when they want to be."