When Logan High School in Utah hosted the 2021 Grizzly Invitational, an unusual contestant ended up beating the leader with ease.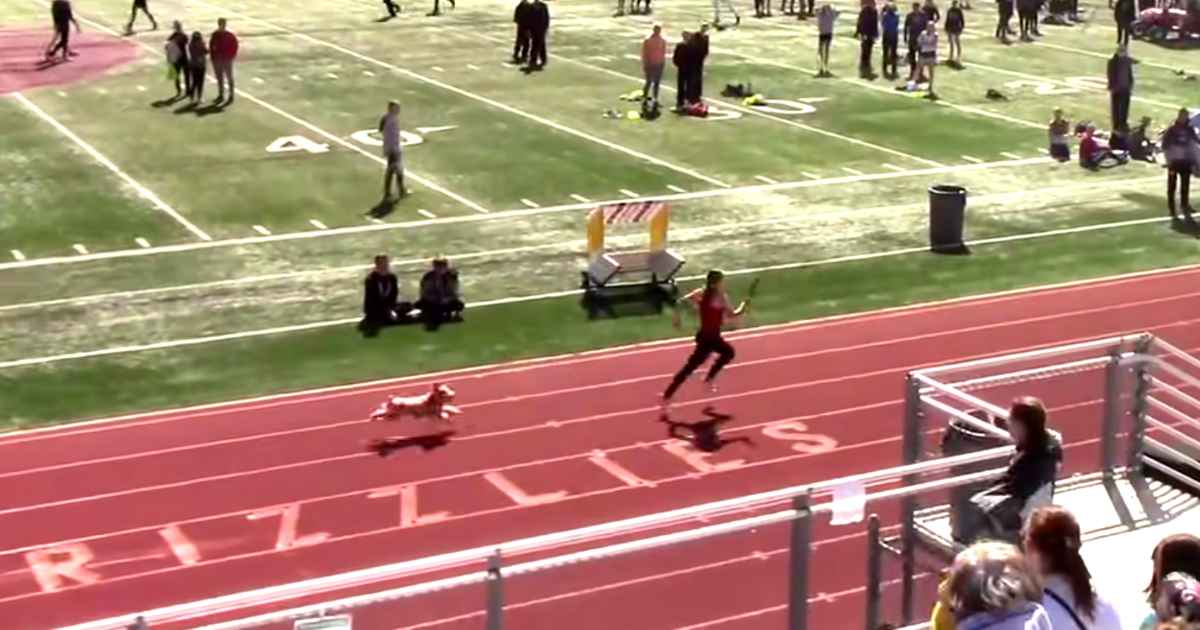 The runner's name was Holly, a golden doodle, and her adjusted time was only one second short of Usain Bolt's 2009 record-breaking run.
If there was one contestant that looked like she was far ahead of the competition was Logan senior Gracie Laney. She was comfortably ahead during the 4×200 meter relay race, with nobody coming close to her, except in that final stretch.
A video captured showed a dog, named Holly, breaking loose from the audience section and running onto the track, and outrunning three other athletes before catching up with, and beating Laney.
The cheers from the crowds grew louder and louder as Holly sprinted ahead of the other athletes. "I'd say probably about the 50-meters [mark], I could feel something coming on me, and I thought it was a person," Laney later said, "I thought it was the runner."
"And then I kind of realized that it was really small." Laney said she noticed the cheering "sounded different" than usual, it wasn't until Holly ran past her that she realized what had happened.
The Grizzly Invitational in Logan, Utah saw an unexpected winner in the 4 x 200m relay when a dog joined the anchor leg…

Posted by Dog-Eh on Tuesday, 20 April 2021
"When the dog crossed in my lane, I was afraid that I was going to trip over it, and then I was worried that I was going to spike it with my spikes," Laney said. "It all happened so fast."
Laney said she was impressed with Holly's speed. "After watching the video, I thought, 'Holy cow, that dog is so fast,'" she said. "So I thought it was kind of funny [that] I got beat by a dog."
Holly was contestant Kate Heywood's dog, she's a junior runner for Murray High Schools, and was warming up while her parents watched Holly. But the dog broke loose and entered on the race track. Heywood said Holly runs with her sometimes and would burn out at around five miles.
Laney hopes to meet Holly one day, "Looking back, I really wish I had gotten a selfie or something with it," she said.