A heartbreaking photo of a New Jersey dog waiting by his late owner's bedside has inspired many people to come forward to adopt him.
Moose, the dog, hails from Boonton, New Jersey, and is a jet black, and large bodied pooch who is patiently waiting for his owner to come back home.
Moose doesn't know that his owner has passed away due to an illness and will never return back. But Moose continued to sit patiently at his owner's empty hospital bed. When an image captured by NorthStar Pet Rescue was shared on their Facebook page it became viral and drew the attention of many online users.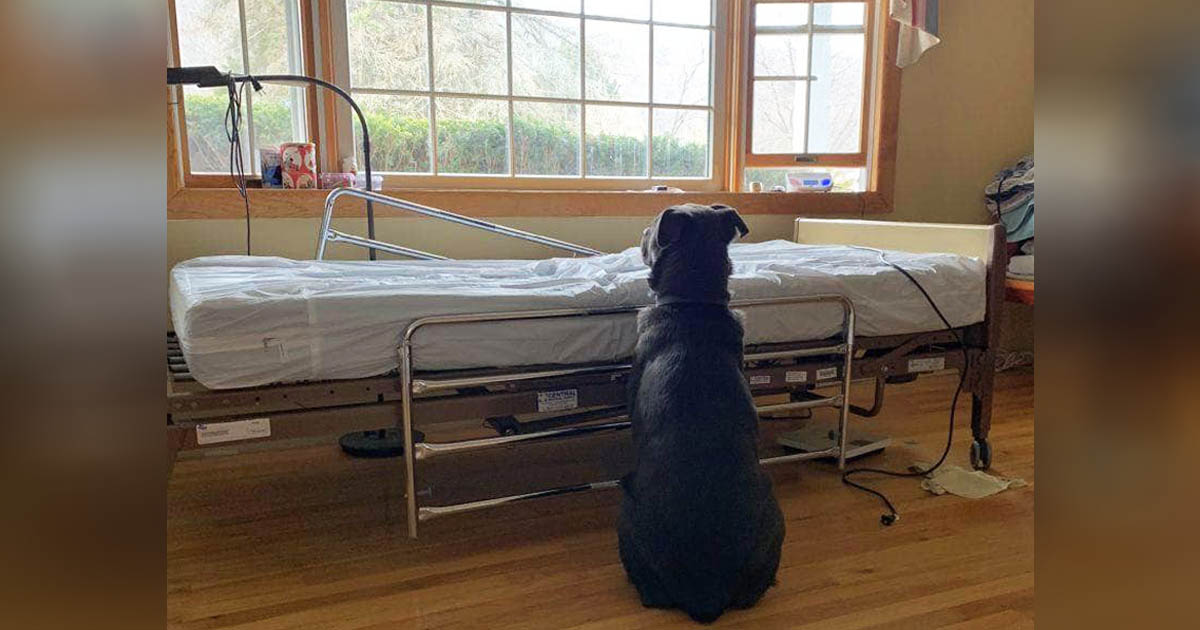 "Moose sat patiently next to his dad's hospital bed, waiting for him to return, not knowing that 'Dad' had passed away," NorthStar wrote. "Moose has now been returned to our friends at Eleventh Hour Rescue and he's taking the loss of his dad pretty hard."
NorthStar further noted that Moose was a very sociable dog and loves people, and also put put word that Moose should be adopted as he enjoys human company. With help from Eleventh Hour Rescue, and NorthStar, he has found a home forever.
"MOOSE HAS BEEN ADOPTED by a wonderful family who will care for and love him for the rest of his life!" NorthStar wrote.
Dogs truly are a man's best friend and Moose truly proved this in true fashion.