A dog can be as fierce as a lion when defending her baby pups but can be as gentle as a sheep when tending to her babies! This gentleness was what a charming dog showed as she gently kissed these dear two-month-old triplets!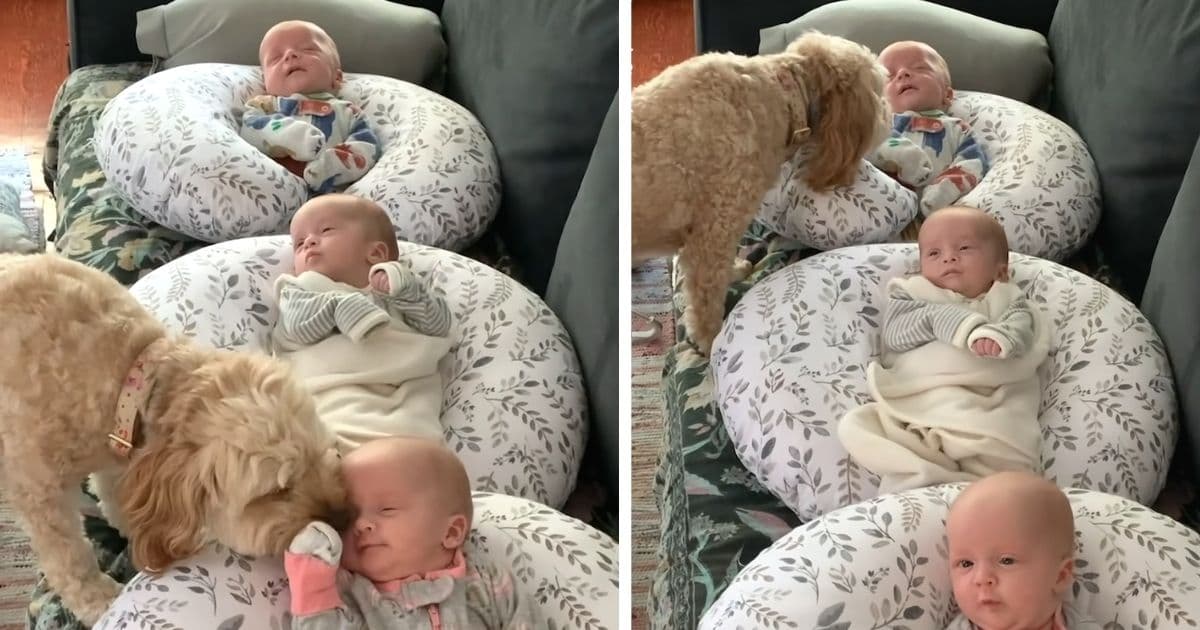 These cute triplets were serenely sleeping on the couch, oblivious of the world around them. Merely watching them slumber is heartwarming! But, when the dog started to come near them and checked if each was doing okay, showed that dogs also have a maternal instinct. It slowly gently nudged at the babies and planted a kiss on each one. It seemed that she's particularly careful not to hurt them. She seemed aware of their frailty. She acted as a nanny making sure that no one disturbs these teeny-weeny bundles of joy.
According to Centers for Disease Control and Prevention, dogs "influence social, emotional, and cognitive development in children, promote an active lifestyle, provide companionship". No wonder, a dog is called 'man's best friend' but in this case, the 'babies' best companion'.