America's sweetheart and singing icon, Dolly Parton spread Easter cheer by singing a quarantined version of the song 'He's Alive.'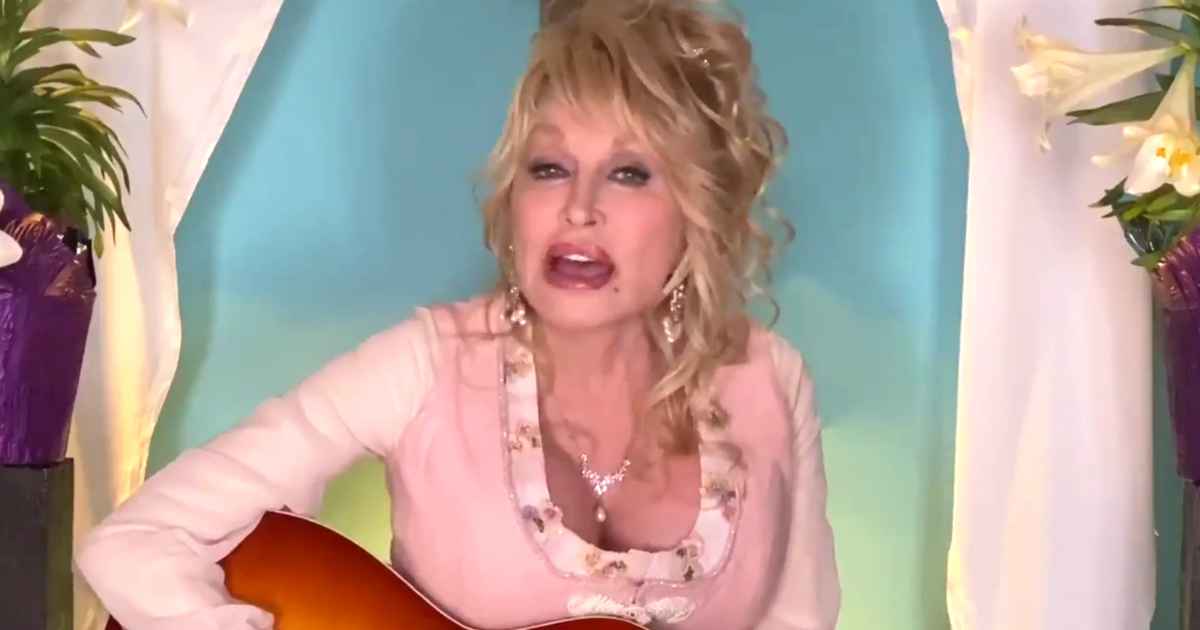 The 74-year-old stunner was filmed singing surrounded by Easter Lillies instead of a big member choir because of the lockdown orders.
She performed the song with just her guitar. "This year, we're gonna kinda stay around the house a little bit, right?" she said. "But that doesn't mean we can't worship in the same way that we should, because we don't have to go to a building, to a church to worship God. The kingdom of heaven is within, and so let's just do that this year. There'll always be pretty dresses and hats and shoes."
Parton went on to recall someone telling her they've had "a rough week." In response, the singer-songwriter said, "Just think of the rough week Jesus had, and look how well that turned out for us."
He's Alive! Happy Easter 💗 pic.twitter.com/3wsbAy9bEp

— Dolly Parton (@DollyParton) April 12, 2020
Last month, Parton encouraged her followers to "keep the faith," saying she believes God is gonna "dissolve the situation." She said, "I think God's in this, I really do," she said. "I think he's trying to hold us up to the light so we can see ourselves and see each other through the eyes of love. And I hope we learn that lesson."
We love Dolly Parton's enthusiasm for the Lord and her passion for doing kingdom work. She shared a really great point when her friend complained about having a 'rough week,' it really uplifted us and made us think of the ultimate sacrifice Jesus did on the cross for us all. Hallelujah!