26-year-old, Dontrell Briggs walked into his American Idol audition with a rug honoring his late Godmother and brought back 'soul' into the competition.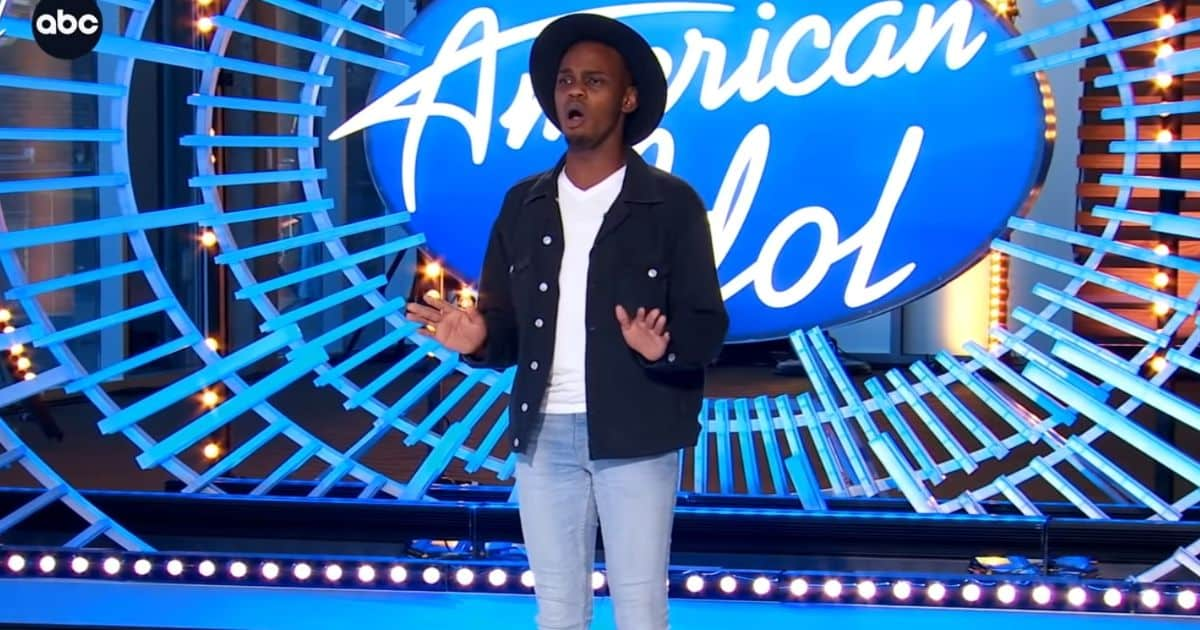 Speaking about his upbringing he said he was raised in North Carolina in a home with "six ladies and one of me."
He was fighting tears while speaking about Miss Betty who helped shape his life and shared his passion for competing on American Idol. Not a day would go by without him calling her and she was always there for him.
Unfortunately, she passed away after a tough battle with lung disease, her loss was hard on Dontrell. But today he is honoring her on his American Idol audition.
Briggs sings gospel hit "For Your Glory" by Tasha Cobbs, honoring the Lord with his choice of song and becoming visibly emotional while singing it.
Judge Lionel Richie looks moved by the young man's performance and feels that God had come through his performance, he says, "Some people just go in and sing, others let God go through them," says Lionel Richie. "And your dear friend loves there, she was actually standing right next to you while you were singing. She felt all the breath of that performance."
But Katy Perry and Luke Bryan are not so impressed by Briggs's performance with Luke asking him how much of a gospel singer he was, to which the young man replies, "100 percent gospel singer."
Both admitted to not liking the staggered vibrato of his performance, and before Bryan could decide on his vote, Briggs offers to sing another song by Chris Stapleton, "Tennessee Whiskey."
The smooth performance helped win over Bryan and he interrupted him during the performance telling him, "You're going to Hollywood," and then he asked him to sing the song's chorus.
It all ends well with Perry telling him "well done", and Ritchie ignoring covid protocols goes up to give him a hug. He tells him, "You delivered it, I'm very proud," Ritchie says.
The talented singer snags a golden ticket to Hollywood, glory be to God. Hallelujah!