Claire Crosby and her father sing a beautiful rendition of 'America The Beautiful,' in collaboration with the talented 'The Good and the Beautiful' orchestra.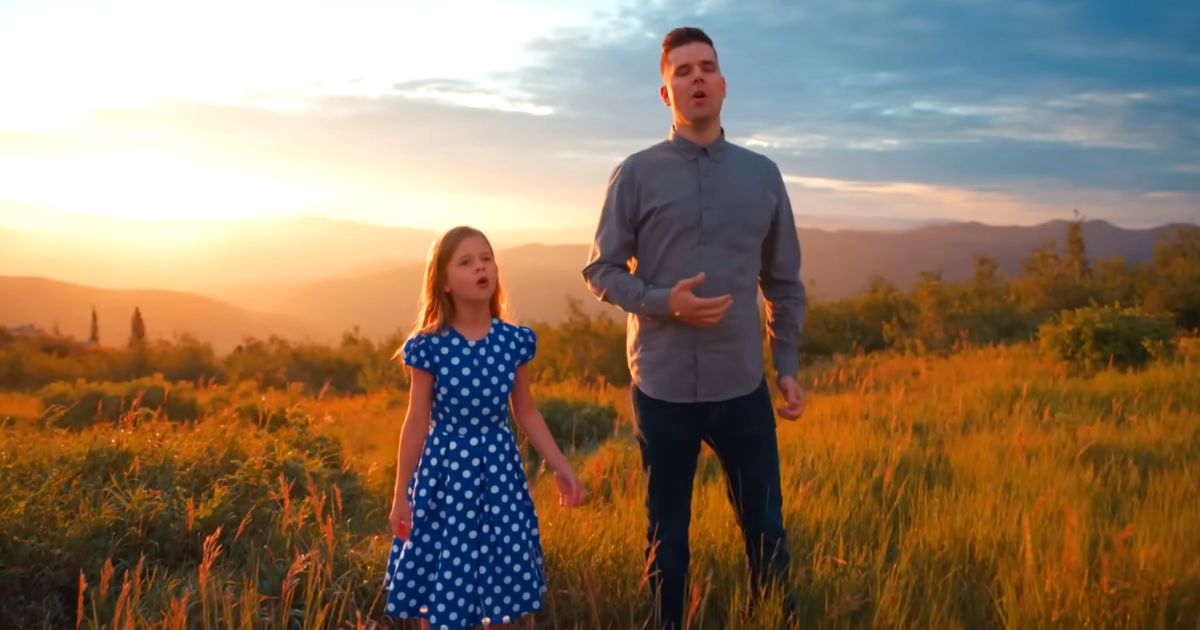 The father-daughter duo regularly performs covers of Christian songs and secular ones too for their large number of YouTube fans, but this song is leaving people feeling extra patriotic during the Independence Day holiday.
The song has been recorded in beautiful locations which adds to the beauty of the music video. Watch Claire's expressions as she belts out the words of this beloved anthem.
The words of 'America The Beautiful' was composed by Samuel Ward in 1883 and were modified a few years later by Katharine Lee Bates, who added new lyrics to the song that we love to sing today.
O beautiful for spacious skies,
For amber waves of grain,
For purple mountain majesties
Above the fruited plain!
It is so mesmerizing to watch Claire and her dad walk around the beaches and woods singing this song, but when the musicians of "The Good And The Beautiful" suddenly appear on the screen playing all those amazing instruments, we can literally feel the chills.
America! America!
God shed His grace on thee
And crown thy good with brotherhood
From sea to shining sea!
Today more than ever, we the children of God need to stand in the gap and pray for other citizens of our country who don't want anything to do with God's word but are promoting a woke culture all around the country. May the Lord have mercy on them and turn their lives around for the better. Amen!