An elderly woman from Memphis, Tennessee sings a sweet chorus of the hymn 'What A Friend We Have In Jesus'.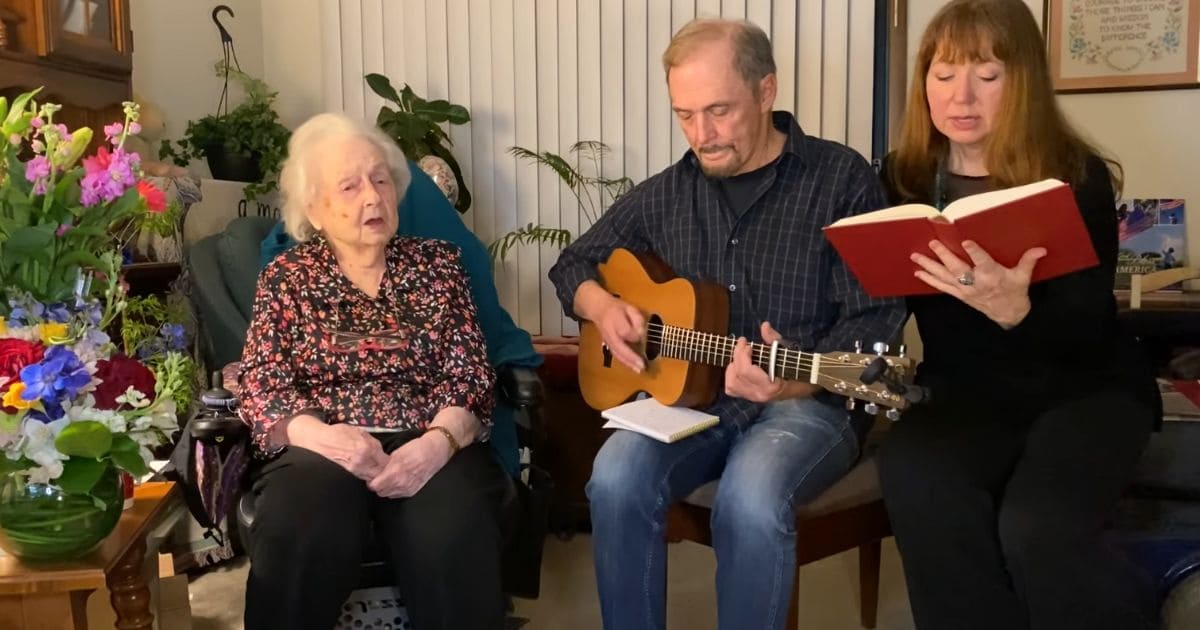 Nita Talley is 95-years-old and is the mother of Gary Talley, one of the founders of the band 'The Box Tops'. On her 95th birthday, she was recorded singing the Christian Hymn, 'What a Friend We Have In Jesus.'
Nita grew up hating the guitar but when she married her husband Charles Talley who played the guitar, that changed. She went on to sing along with him and raised their kids around music.
No longer do I call you servants, for a servant does not know what his master is doing; but I have called you friends, for all things that I heard from My Father I have made known to you. John 15:15 (NKJV)
Written by preacher Joseph M. Scriven as a poem in 1855 to comfort his mother, who was living in Ireland while he was in Canada. The tune to the hymn was composed by Charles Crozat Converse in 1868.
What a friend we have in Jesus,
All our sins and griefs to bear!
What a privilege to carry
Everything to God in prayer!
Oh, what peace we often forfeit,
Oh, what needless pain we bear,
All because we do not carry
Everything to God in prayer!


Have we trials and temptations?
Is there trouble anywhere?
We should never be discouraged—
Take it to the Lord in prayer.
Can we find a friend so faithful,
Who will all our sorrows share?
Jesus knows our every weakness;
Take it to the Lord in prayer.
The song encourages the believer to bring to Jesus every trouble, sorrows and thoughts. Surrendering it to Him, because He is our friend and he knows all of our weaknesses. When we take it to Him in prayer, we are relieved from all needless pain and restlessness.
Come to Me, all you who labor and are heavy laden, and I will give you rest. Take My yoke upon you and learn from Me, for I am gentle and lowly in heart, and you will find rest for your souls. For My yoke is easy and My burden is light." Matthew 11:28‭-‬30 (NKJV)
Peace I leave with you, My peace I give to you; not as the world gives do I give to you. Let not your heart be troubled, neither let it be afraid.
John 14:27 (NKJV)