Michael Eldridge of Acapeldridge sings a beautiful a cappella version of 'The Banner of the Cross.'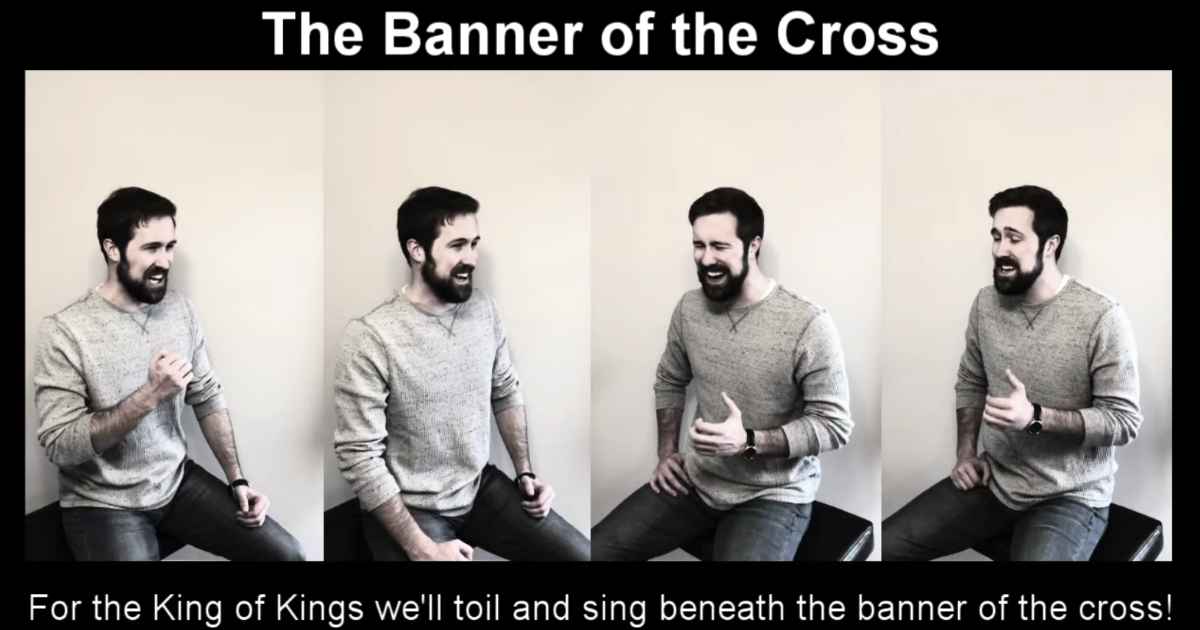 The song was written by Civil War veteran Maj. Daniel Whittle, a 19th-century American gospel song writer, evangelist, and Bible teacher and was closely associated with the evangelistic campaigns of Dwight Lyman Moody.
There's a royal banner given for display
To the soldiers of the King;
As an ensign fair we lift it up today,
While as ransomed ones we sing.

Chorus:
Marching on, marching on,
For Christ count ev'rything but loss!
And to crown Him King,
toil and sing 'Neath the banner of the cross!
The words of the song are inspired from Psalm 60:4, "You have given a banner to those who fear you, that it may be displayed because of the truth."
Major Daniel Whittle knew a lot about marching on because he served in the 72nd Illinois Infantry at the pivotal battle of Vicksburg and marched with General Sherman through Georgia.
We are encouraged by the words of this old hymn to keep marching on in our faith in Christ and to crown Him king in our lives everyday, even as Christian persecution is increasing greatly in the world today.