A heartwarming clip of two down syndrome lovebirds reuniting after spending some time apart is sending the internet into meltdown.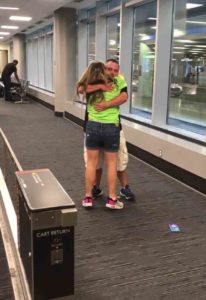 Nick Doyle and Gabi Angelini, both have Down syndrome and instantly connected in April in Detroit, Michigan, while attending the National Down Syndrome Society's national conference. After hitting it off instantly, the couple had to get into a long-distance relationship as Nick lives in Canton, Ohio and Gabi in Raleigh, North Carolina.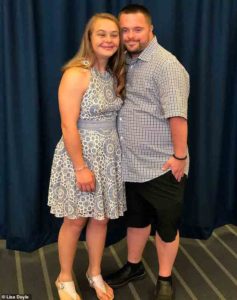 The mothers of these two helped organize a surprise meeting for them after the pair fell in love after meeting at the conference earlier this year. Lisa Doyle, Nick's mother, captured the moment when she and Gabi's mother, Mary, surprised the lovers with a visit after being apart from each other.
The emotional video shows Nick waiting at the airport at Canton, Ohio thinking his friend would be arriving at the airport. But then when Gabi descends down the escalator with her mom, he breaks down in disbelief.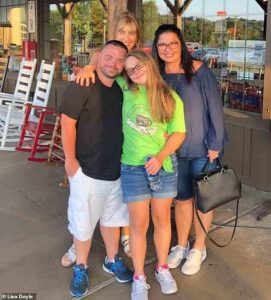 He immediately becomes emotional and can be seen walking away from Gabi because he can't believe she is visiting his town. Gabi, can be seen dropping her bags and running towards Nick. The happy couple then hug while Nick says Gabi's name over and over again.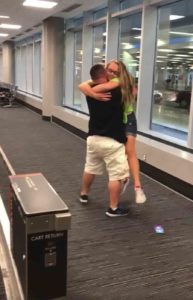 The mothers can be heard in the background saying it was all 'worth it'. The surprise reunion was orchestrated by Lisa and Mary as Lisa took to Facebook to describe Nick and Gabi as 'inseparable' throughout the conference, but then they forgot to exchange numbers.
'Like a good little millennial, [Nick] went to social media and found her,' Lisa wrote, adding: 'They started their long-distance romance via text and phone and FaceTime.'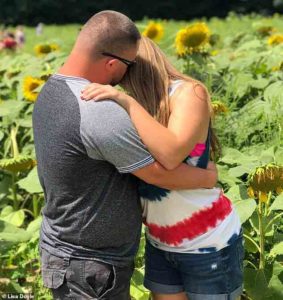 The couple met again in Pittsburgh, Pennsylvania, in June for another conference, but were heartbroken when they had to leave each other again. 'Gabi broke down crying to her mom, telling her how much she missed Nick,' Lisa said.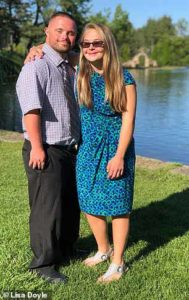 Lisa said, that Mary, Gabi's mom, reached out to her about it and they both knew that they had to do something to get them together. So Mary booked a flight for her and Gabi to visit them in Canton to surprise them. Mary told Gabi they were going to a conference and Lisa told Nick that a friend needed a ride home from the airport.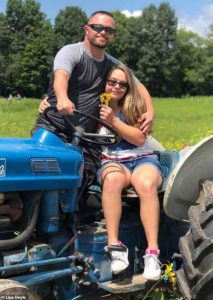 This is Nick and Gabi's first relationship, and the mothers believe the couple are committed to each other to the point where they could get married sometime later.
'It's truly remarkable that their relationship even blossomed as neither Nick nor Gabi have ever been in a relationship before,' Lisa wrote. 'Nor did they have interest in having a relationship with someone with DS. But it truly was love at first sight!
She continued: 'People with DS have no "warm up" time when it comes to love…they lean in and love fully. I've never seen Nick so happy in his 30 years. We feel confident there will be wedding bells in their future. May God continue to Bless these two.'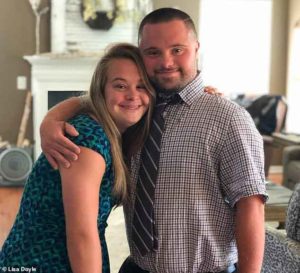 The video of their reunion at the airport has gone viral with more than 16,000 shares since Lisa posted it on social media.
Nick is a performer in the world's first all-Down syndrome improv troupe, The Improvaneers, and Gabi owns her own coffee business, Gabi's Grounds Coffee Shop. But inspite of their busy schedules, the couple are going to meet up again next week.