Florida news reporter Victoria Price is forever grateful to a Good Samaritan who sent her an email and saved her life.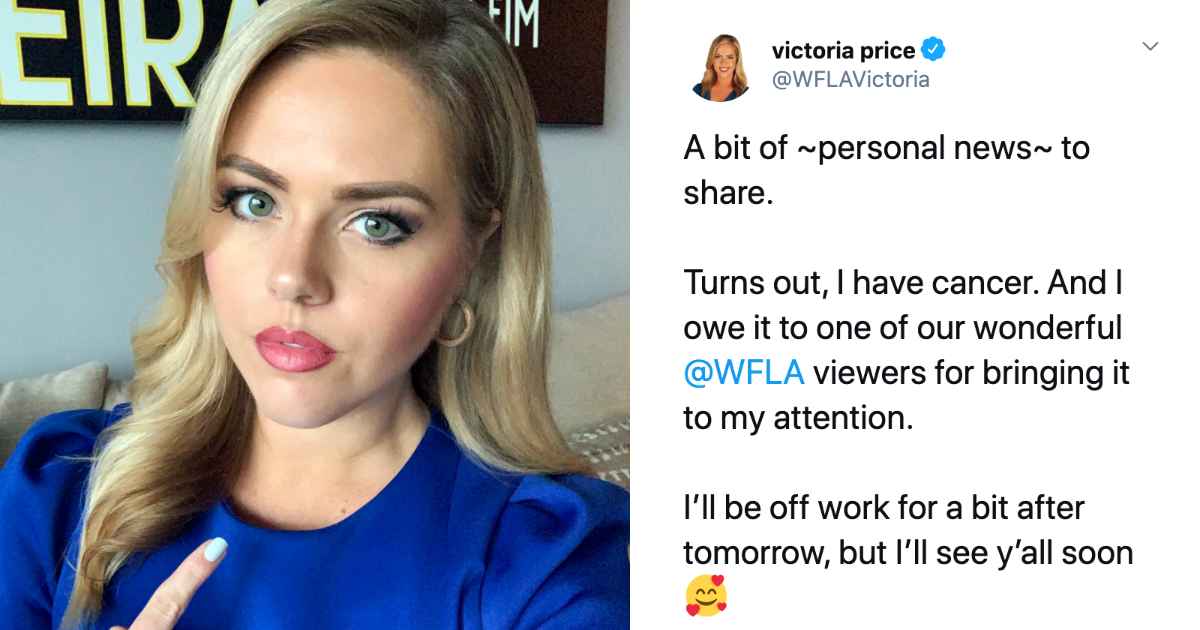 The television viewer requested her to see a doctor which Price did. "As a journalist, it's been full throttle since the pandemic began. Never-ending shifts in a never-ending news cycle."
Price wrote on her social media pages Thursday. "We were covering the most important health story in a century, but my own health was the farthest thing from my mind."
The 28-year-old WFLA-TV reporter in Tampa got an email from a viewer on June 4 which said: "Hi, I just saw your news report. What concerned me is the lump on your neck. Please have your thyroid checked," it read. "Reminds me of my neck. Mine turned out to be cancer. Take care of yourself."
Price found out that her own lump was thyroid cancer and is due to undergo surgery on Monday to remove the tumor, thyroid, and a couple of nearby lymph nodes.
"We're hopeful this will be my first and last procedure," she wrote. "Had I never received that email, I never would have called my doctor. The cancer would have continued to spread."
"I found a viewer on MY side, and I couldn't be more grateful," she said about the person sending the email.
"She had zero obligation to, but she did anyway. Talk about being on your side, huh? The world is a tough place these days. Don't forget to take care of yourself. Take care of each other," she wrote.