In an unexpected and heartwarming gesture, Hollywood's renowned actor Dwayne "The Rock" Johnson made a surprise visit to offer a bit of joy to a young fan fighting bone cancer.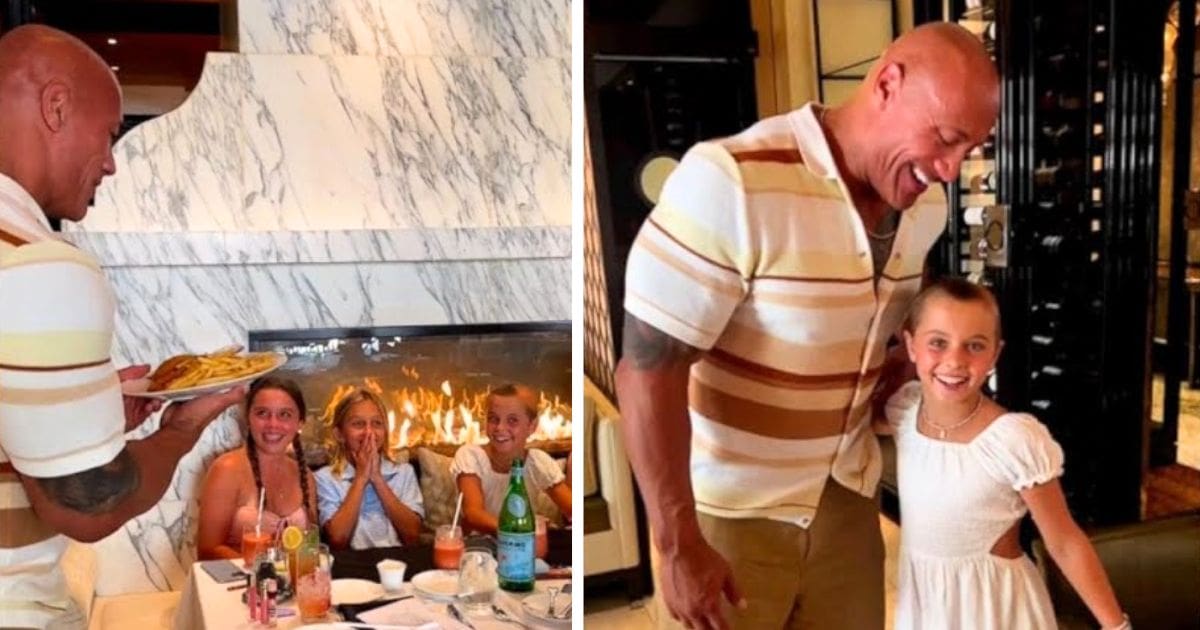 Life is full of unpredictabilities, some beautiful, others heart-wrenching. Unfortunately, Luna Perrone, a 12-year-old girl, knows the weight of the latter all too well. Diagnosed with cancer three times in her short life, this brave young soul is truly an inspiration.
In a world where fame and adulation often take precedence, it's touching to see the world's biggest movie star stepping down from the limelight to connect at a human level. Johnson, who is often lauded for his charismatic roles on screen, showcased his true character off the screen. The "Jumanji" actor decided to offer a special surprise to Luna by playing the role of a waiter at the restaurant where she was dining.
A video circulating on YouTube captured the heartwarming moment. Johnson is seen walking out with Luna's plate, rendering her completely speechless. As the initial surprise wore off, Luna stood up, and what followed was a tender moment between the superstar and his young admirer – a comforting embrace, symbolizing support, strength, and unity in challenging times.
The bond between Johnson and Luna goes back to 2021 when, after her initial diagnosis, Johnson had shared a video expressing his support for her. As he later revealed during their encounter, the affection is very much mutual. While Luna might consider herself The Rock's biggest fan, he humbly admitted that he's actually her "biggest fan."
But the surprises didn't end there. To add a little magic to Luna's life, Johnson also gifted her a trip to Disneyland, ensuring she experiences the joy and wonder every child deserves.
"And now these three remain: faith, hope, and love. But the greatest of these is love." – 1 Corinthians 13:13.