A couple diagnosed with the same fatal disease recently got married and spent a few beautiful months with each other, but recently the husband passed away.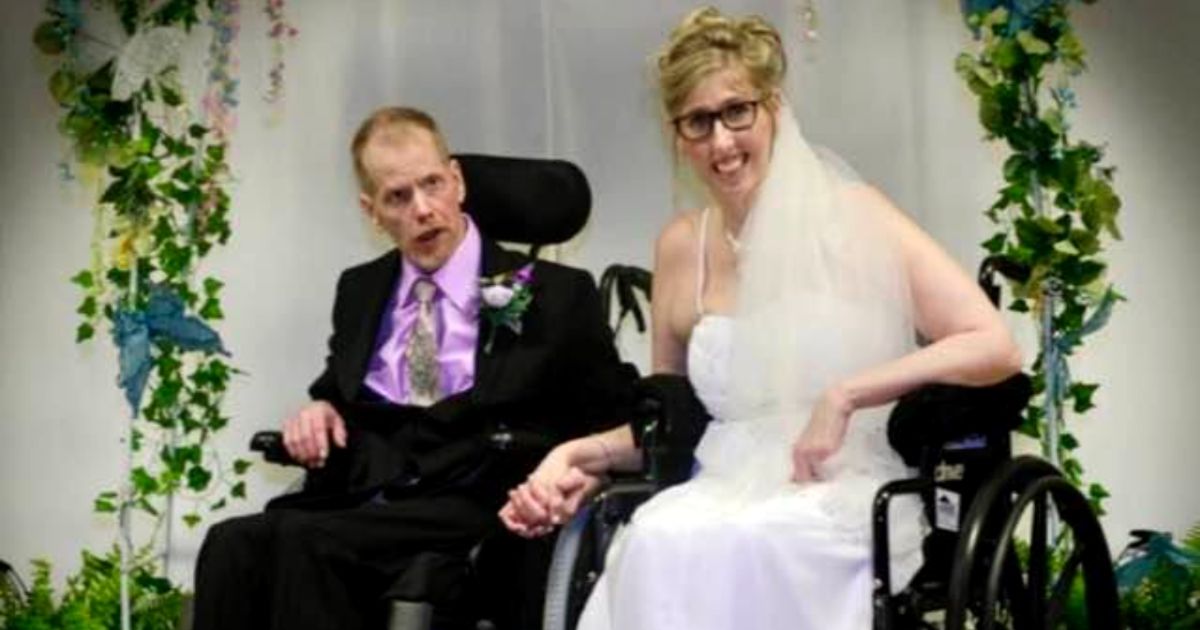 Sara Smouther and Matt Weeks had a terminal autoimmune disease called Huntington's Disease which her sister, Lindsay Williams, describes as, "It's like schizophrenia, bipolar, Parkinson's, ALS, all wrapped together."
According to Matt's brother, Mark, there's a saying in the Huntington's Disease community, 'Today is the best day of the rest of my life,' because it's just a steady decline. It strips away your physical abilities and your mental awareness." People with this disease often see a steady decline in their health.
Sara was transferred to the facility where Matt was living after she attempted suicide. The disease had badly affected her both mentally and physically and it left her in suicidal thoughts and she tried to end her life several times. But when she met Matt, she found that she's not alone in the battle. They fell in love and decided to marry despite the fact that they were dying.
Mark was a former sound engineer who had worked with celebs like Collin Raye and Wynonna Judd.
The love Sara and Mark shared was so beautiful and pure and was noticed by all, especially by her neurologist, Dr. Christopher James, who spoke about their special connection.
"They have such a special connection. It's a wonderful reminder that even though this disease can be devastating, people can still experience love and friendship. It's given them a reason to keep living." She said.
Matt proposed to Sara, and it took them six months for preparation before the big day arrived and the couple who were in their wheelchairs danced the night away to love songs, including 'Kiss Me' by Sixpence NoneThe Richer, which Matt had worked on when he was earlier a part of the music industry.
Sara and Matt's story was filmed by Fox 59 Indy, and will be aired Wednesday night at 10pm and 11pm. They are so happy to be bring so much attention to Huntingtons Disease
🦋🦋💙💜🦋🦋💙💜🦋🦋 #CureHD

Posted by Terri Catino on Monday, 13 June 2022
Everyone was happy about their wedding because finally, they would not be lonely as they had each other for company. But after some months, Sara lost the love of her life, Matt passed away.
Sara's mom, Terri Catino, said, "Sara was holding his hand, and he went peacefully. God called him home." Sara knows that Matt is safe with Jesus in Heaven and looks forward to the day she joins him there and meets her Creator.